$

3.00
Wolftooth - Wolftooth Limited Edition CD Digipak With Exclusive Bonus Track!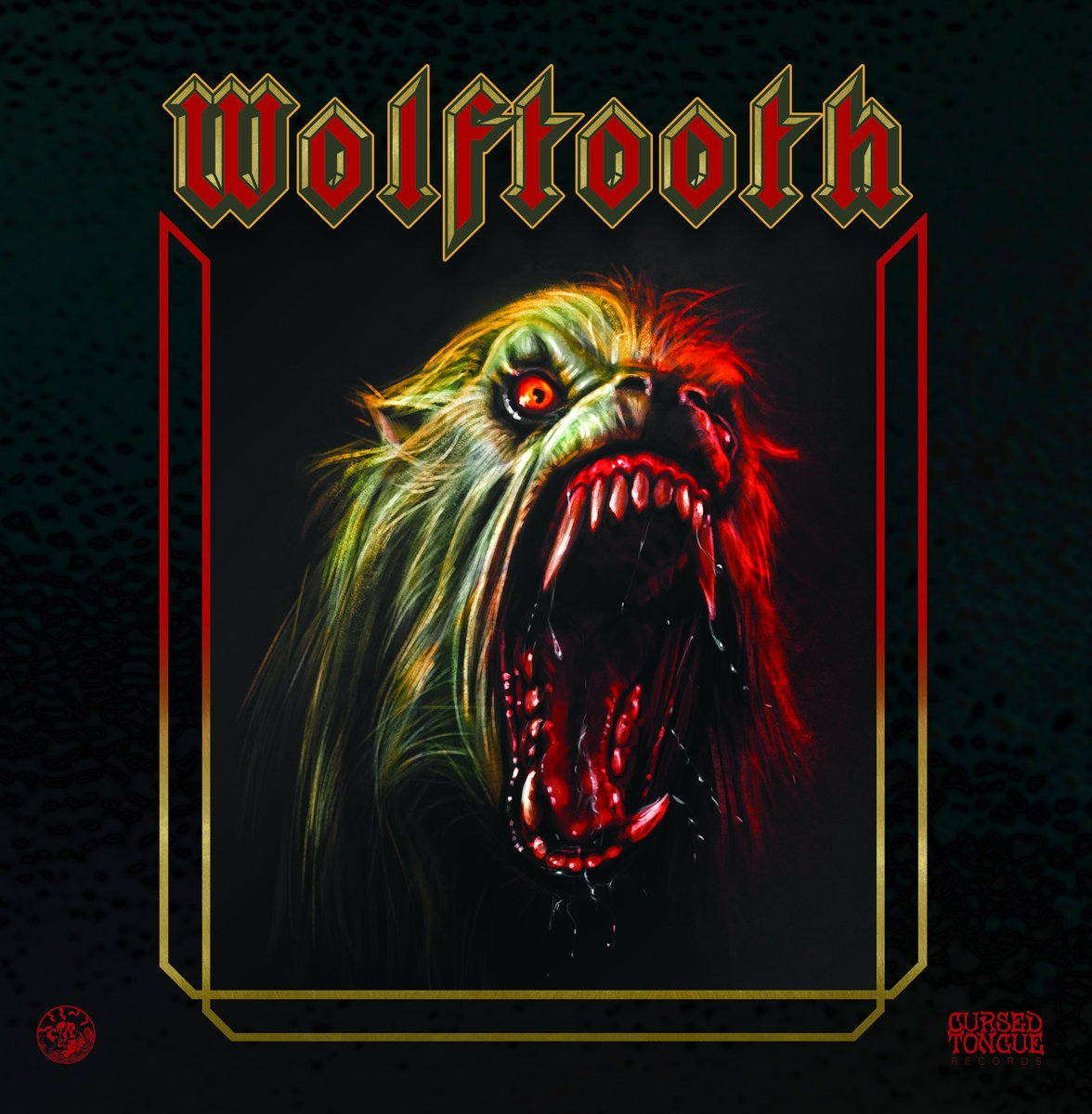 Release Date: June 21, 2019
Determined to raise the bar of the almighty riff, Wolftooth combine influences from 70's riff-rock and NWOBHM with Bay Area Thrash and stoner-doom riffery. Their self-titled debut album is full of crisp changes, muscular tones and blues-drenched solos, crowned with soaring vocals and addictive hooks.
Loosely channeling The Sword and a less-angular Baroness, the band found its footing less than a year after its formation, though comprised entirely of veteran players who've been churning out heaviness for over two decades.
Ironically, with this band, they weren't actively seeking success or even public consumption. All the members, having been in many bands before, had put to rest any expectations and were simply making music for themselves in Wolftooth, but the dynamic musicianship and confident songwriting garnered them an initial record deal after they'd shopped their album to exactly zero labels.
Now, following a year which saw a gamut of press accolades and gushing fan enthusiasm, the band have joined the Ripple Music stable to offer up a re-issue of the album with an exclusive new track added on.
"The Wolftooth camp is extremely proud and excited to be working with Ripple Music to be re-releasing our self-titled debut worldwide," says the band. "The bonus track 'Withered Trees' is a song we wrote around the same time as 'Frost Lord.' It wasn't quite ready for release at the time, but we've tweaked some riffs and arrangements to bring forth a new song we are really proud of."
**Even though these records are pristine. please be aware we DO NOT issue refunds or replacements for minor cosmetic damage, such as corner dings, bends, split inserts, split covers, and so on. We pack our vinyl very securely and carefully but in some cases this type of wear is simply unavoidable in shipping. We can not be held accountable for how the Post Office handles your items. Please allow 10-14 days (usually) for order processing and shipping**
***GDPR NOTICE - BY PLACING AN ORDER IN THE RIPPLE MUSIC BIGCARTEL STORE, YOU AUTOMATICALLY ACCEPT BEING ADDED TO OUR NEWSLETTER MAILING LIST, WHERE WE REGULARLY WILL SEND OUT EMAILS DIRECTLY RELATED TO THE LABEL'S ACTIVITIES SUCH AS INFO ON PRE-ORDERS AND UPCOMING RELEASES. YOUR EMAIL ADDRESS IS STORED SECURELY BY US AND IS NOT EVER SHARED, SOLD, OR DISTRIBUTED TO THIRD PARTIES, NEITHER WILL IT BE USED FOR OTHER COMMERCIAL USE OR UNRELATED ADVERTISING. WITH EACH NEWSLETTER THERE IS AN OPT-OUT UNSUBSCRIBE OPTION THAT CAN BE USED AT ANY TIME.**