$

30.00
Wo Fat - The Singularity Deluxe 2LP Vinyl Editions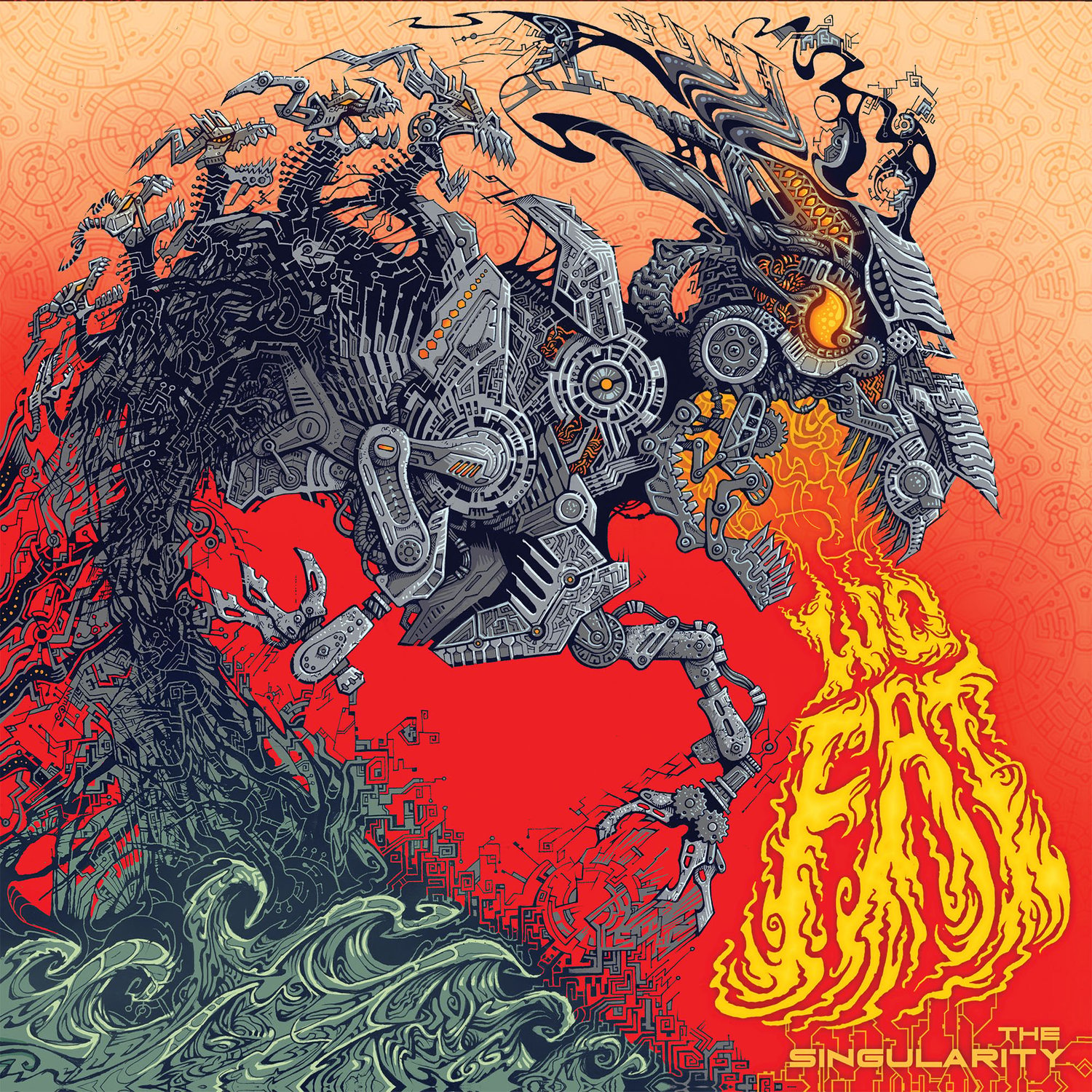 Limited edition is 250 copies on yellow and red color-in-color vinyl with black splatter!
Wo Fat returns with their seventh studio album, a record they feel is their most adventurous and exploratory yet. While not necessarily a concept album, its themes relate to existential threats and a dark destiny, a reflection of the times we're living in.
The title, The Singularity, can refer to an environmental tipping point beyond which irreversible cascading feedback loops of climate destruction are inevitable; it can also refer to a point in the evolution of artificial intelligence and machine learning after which everything changes and goes beyond what we can control, potentially leading to humankind's destruction.
These apocalyptic and sci-fi-based ideas also serve as metaphors for the struggle for truth and reality in the face of disinformation, manufactured facts and cultic thinking. In essence, the battle for the future of our planet and civilization.
Musically, The Singularity ventures outside Wo Fat's well-establish blues-based paradigm, keeping all the heaviness but also tapping into some 70's fusion influences and more open jamminess.
All in all, it's the perfect return and elaboration of everything we love about one of the most iconic bands in all of heavy rock!
**Even though these records are pristine. please be aware we DO NOT issue refunds or replacements for minor cosmetic damage, such as corner dings, bends, split inserts, split covers, and so on. We pack our vinyl very securely and carefully but in some cases this type of wear is simply unavoidable in shipping. We can not be held accountable for how the Post Office handles your items. Please allow 10-14 days (usually) for order processing and shipping**
***GDPR NOTICE - BY PLACING AN ORDER IN THE RIPPLE MUSIC BIGCARTEL STORE, YOU AUTOMATICALLY ACCEPT BEING ADDED TO OUR NEWSLETTER MAILING LIST, WHERE WE REGULARLY WILL SEND OUT EMAILS DIRECTLY RELATED TO THE LABEL'S ACTIVITIES SUCH AS INFO ON PRE-ORDERS AND UPCOMING RELEASES. YOUR EMAIL ADDRESS IS STORED SECURELY BY US AND IS NOT EVER SHARED, SOLD, OR DISTRIBUTED TO THIRD PARTIES, NEITHER WILL IT BE USED FOR OTHER COMMERCIAL USE OR UNRELATED ADVERTISING. WITH EACH NEWSLETTER THERE IS AN OPT-OUT UNSUBSCRIBE OPTION THAT CAN BE USED AT ANY TIME.**