$

2.00
War Cloud - War Cloud CD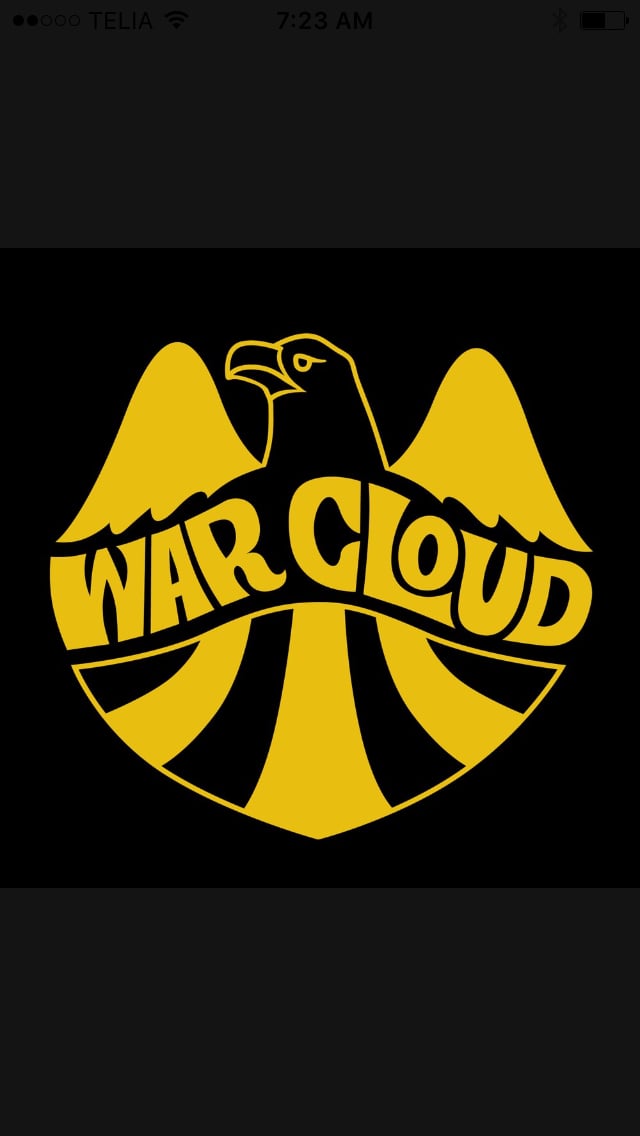 Originally erupting out of Oakland, War Cloud have been steadily shredding Northern Californian ear drums since their formation in 2014. Founded by vocalist, guitar player and former Baltimore resident Alex Wein, after immediately planting down his amps he wasted no time in recruiting a solid four-man crew. Setting out to create an aural ash cloud of volcanic rock 'n' roll, Wein was soon joined by Bay Area natives Joaquin Ridgell on drums, guitarist Tony Campos, and later, Los Angeles transplant Sean Nishi on bass.
Despite their youth War Cloud are far from wide-eyed innocents. Their musical history comes drenched in molten riffs inspired across a timeline that spans the spectrum of heavy metal. Their name alone originates from a Wicked Lady song of the same title and their collective roots show through, with Tony's tenure in San Francisco's thrash band Hell Fire, Sean's melding of hard rock rhythms and old-school grooves, and Joaquin's monolithic beats possessed wholesale by the ghost of John Bonham.
War Cloud's take on metal is a dish best served heavy and those that have dined on the likes of Pentagram, UFO, Deep Purple, and Black Sabbath in the past will no doubt appreciate the hard rock sophistication, dipped deep in '70's fuzz.
Track Listing:
1. Give'r
2. Chopper Wired
3. Divide And Conquer
4. Hurricane
5. No Man's Land
6. Red Witch
7. Speed Demon
8. Vulture City
**Even though these records are pristine. please be aware we DO NOT issue refunds or replacements for minor cosmetic damage, such as corner dings, bends, split inserts, split covers, and so on. We pack our vinyl very securely and carefully but in some cases this type of wear is simply unavoidable in shipping. We can not be held accountable for how the Post Office handles your items. Please allow 10-14 days (usually) for order processing and shipping**
****GDPR NOTICE - BY PLACING AN ORDER IN THE RIPPLE MUSIC BIGCARTEL STORE, YOU AUTOMATICALLY ACCEPT BEING ADDED TO OUR NEWSLETTER MAILING LIST, WHERE WE REGULARLY WILL SEND OUT EMAILS DIRECTLY RELATED TO THE LABEL'S ACTIVITIES SUCH AS INFO ON PRE-ORDERS AND UPCOMING RELEASES. YOUR EMAIL ADDRESS IS STORED SECURELY BY US AND IS NOT EVER SHARED, SOLD, OR DISTRIBUTED TO THIRD PARTIES, NEITHER WILL IT BE USED FOR OTHER COMMERCIAL USE OR UNRELATED ADVERTISING. WITH EACH NEWSLETTER THERE IS AN OPT-OUT UNSUBSCRIBE OPTION THAT CAN BE USED AT ANY TIME.**