$

10.00
Thadeus Gonzalez - Opposite Faces Limited Edition Digipak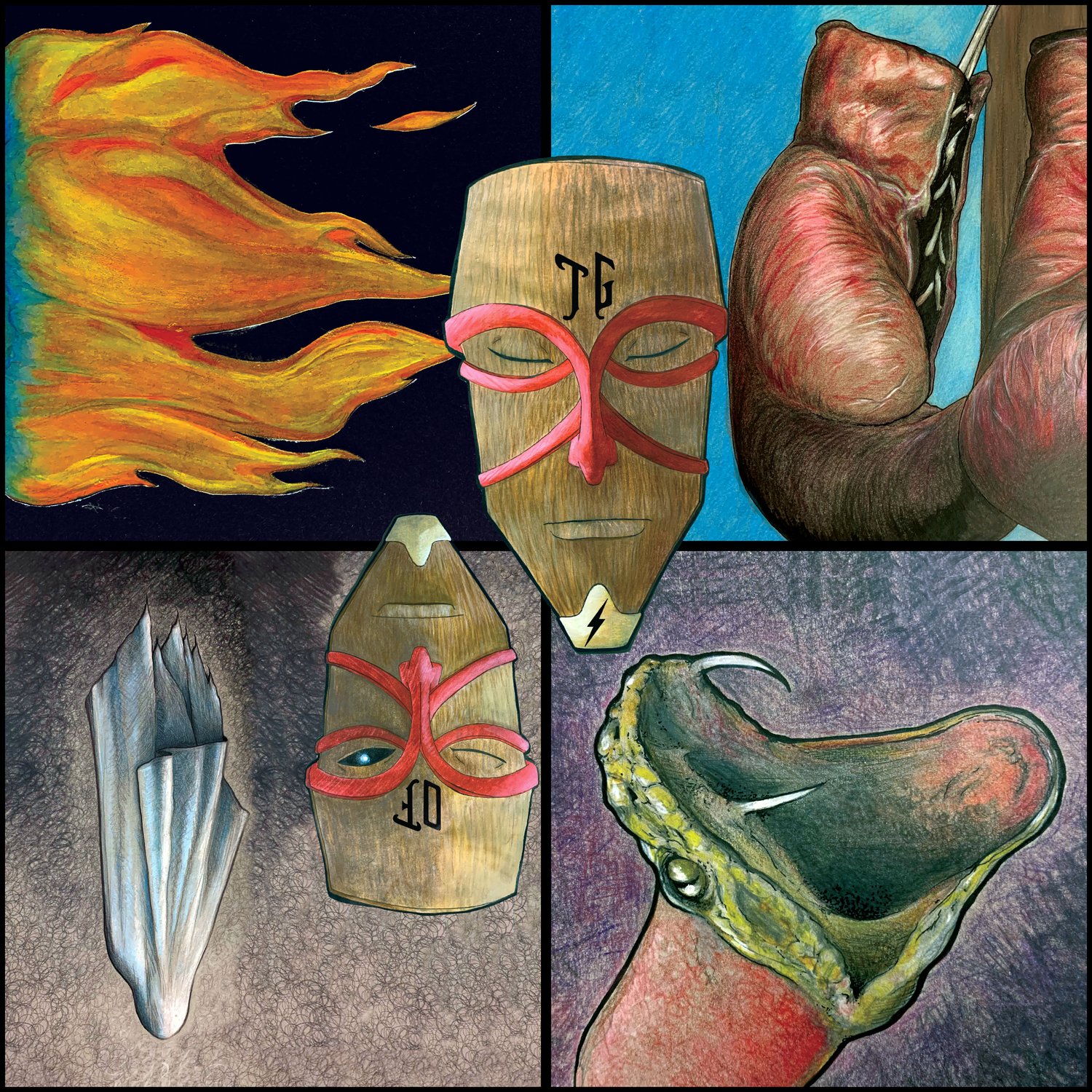 A Rebel Waves Records release -- the garage/psych/indy rock imprint of Ripple Music.
************** PREORDER **************
Release Date: July 16, 2021
If Australian garage-psych rockers Sacred Shrines' self-titled first album was a statement of arrival, like an alien craft crash-landing on an undiscovered planet, new album 'Enter The Woods' is a tale of losing your way and the time spent in the wilderness without a map to guide you. Recorded at various studios around Brisbane and mixed by list of engineers around the globe, the record stands as another heady collection of cosmic sounds and diverse songwriting that further propels this band toward the far-out reaches of their own musical landscape.
**Even though our products are shipped in pristine condition, please be aware we DO NOT issue refunds or replacements for minor cosmetic damage. We pack everything very securely and carefully but in some cases a bit of wear is simply unavoidable in shipping. We can not be held accountable for how the Post Office handles your items. Please allow 10-14 days (usually) for order processing and shipping**
***GDPR NOTICE - BY PLACING AN ORDER IN THE RIPPLE MUSIC BIGCARTEL STORE, YOU AUTOMATICALLY ACCEPT BEING ADDED TO OUR NEWSLETTER MAILING LIST, WHERE WE REGULARLY WILL SEND OUT EMAILS DIRECTLY RELATED TO THE LABEL'S ACTIVITIES SUCH AS INFO ON PRE-ORDERS AND UPCOMING RELEASES. YOUR EMAIL ADDRESS IS STORED SECURELY BY US AND IS NOT EVER SHARED, SOLD, OR DISTRIBUTED TO THIRD PARTIES, NEITHER WILL IT BE USED FOR OTHER COMMERCIAL USE OR UNRELATED ADVERTISING. WITH EACH NEWSLETTER THERE IS AN OPT-OUT UNSUBSCRIBE OPTION THAT CAN BE USED AT ANY TIME.**