$

23.00
Snake Mountain Revival - Everything in Sight Deluxe Vinyl Editions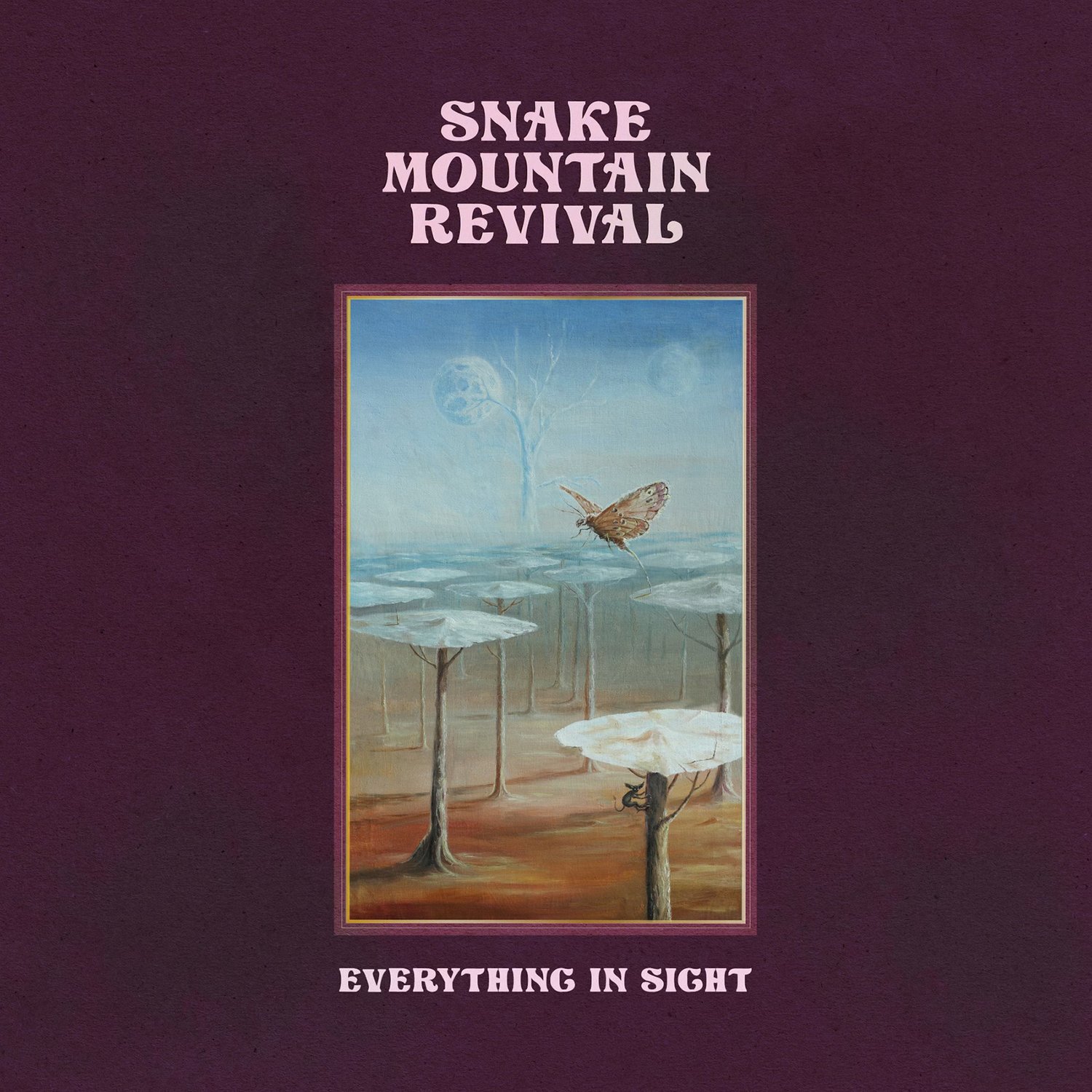 Release Date: November 19, 2021
A Rebel Waves Records release!!!
Limited edition is 250 copies on clear vinyl with black smoke and neon violet, yellow and baby blue splatter!
Formed in coastal Virginia in the Summer of 2017, Snake Mountain Revival gained traction their first few gigs by performing completely improvised sets complete with liquid light shows. Drummer Josh Woodhouse cut his teeth playing death metal and progressive music in Florida, while bassist and vocalist Ryan Chandler was exploring experimental and psychedelic sounds. Guitarist Zack Trowbridge rounded out the trio with his background in blues, jazz and surf rock. Their 2018 self-titled demo EP gained praise in the blogosphere both in the USA and overseas, leading to the creation of an album that leverages heavy, psych, surf, and desert rock, inspired by waking dreams, daily observations and plenty of psychedelic experimentation.
**Even though these records are pristine. please be aware we DO NOT issue refunds or replacements for minor cosmetic damage, such as corner dings, bends, split inserts, split covers, and so on. We pack our vinyl very securely and carefully but in some cases this type of wear is simply unavoidable in shipping. We can not be held accountable for how the Post Office handles your items. Please allow 10-14 days (usually) for order processing and shipping**
***GDPR NOTICE - BY PLACING AN ORDER IN THE RIPPLE MUSIC BIGCARTEL STORE, YOU AUTOMATICALLY ACCEPT BEING ADDED TO OUR NEWSLETTER MAILING LIST, WHERE WE REGULARLY WILL SEND OUT EMAILS DIRECTLY RELATED TO THE LABEL'S ACTIVITIES SUCH AS INFO ON PRE-ORDERS AND UPCOMING RELEASES. YOUR EMAIL ADDRESS IS STORED SECURELY BY US AND IS NOT EVER SHARED, SOLD, OR DISTRIBUTED TO THIRD PARTIES, NEITHER WILL IT BE USED FOR OTHER COMMERCIAL USE OR UNRELATED ADVERTISING. WITH EACH NEWSLETTER THERE IS AN OPT-OUT UNSUBSCRIBE OPTION THAT CAN BE USED AT ANY TIME.**