$

10.00
Smiling - Devour Deluxe Vinyl Editions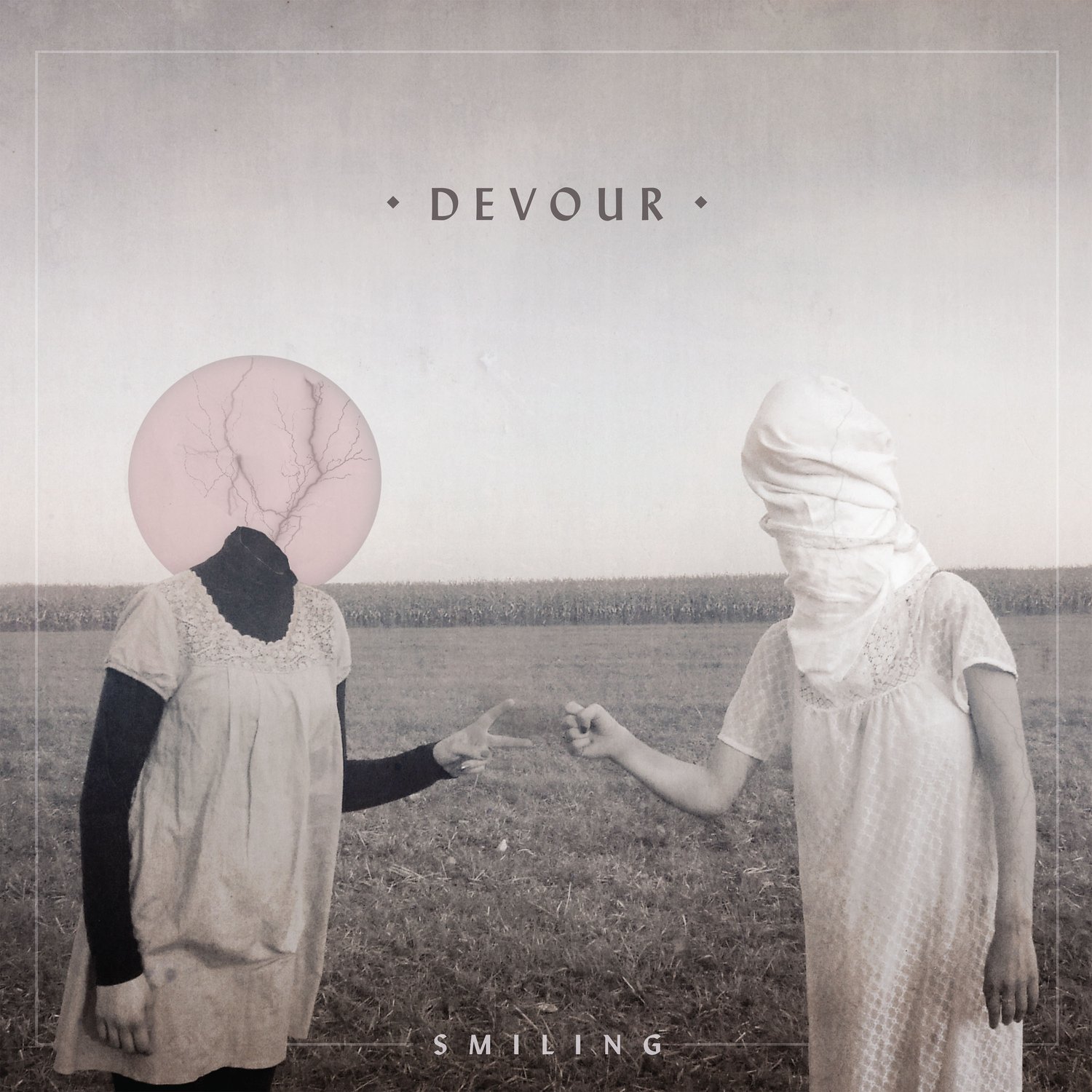 A Rebel Waves Records release -- the garage/psych/indy rock imprint of Ripple Music.
Release Date: August 6, 2021
Limited edition is 150 units pressed on grey vinyl with black and white splatter!
Smiling is the electric brainchild of performer, composer, songwriter, guitarist and vocalist, Annie Shaw. Originally from Denver CO and now based in San Diego, CA after a detour to Haight Ashbury, she started playing piano at age three, guitar at ten and started her first band in second grade.
Smiling started off in 2015 under the name of Annie Girl and the Flight and did several tours of the USA and Canada two tours opening for Against Me!
Going into the now defunct Dock Studios in Sacramento, CA where Thee Oh Sees and Ty Segall undertook much of their output, the band tracked ten songs in two days, with most of them done the first day. With it's psychedelic overtones, interleaved guitars and violins and layered melodic vocals, Smiling on Devour sit somewhere between Fugazi and My Bloody Valentine with lilting vocal melodies and a coating of garage fuzz.
**Even though these records are pristine. please be aware we DO NOT issue refunds or replacements for minor cosmetic damage, such as corner dings, bends, split inserts, split covers, and so on. We pack our vinyl very securely and carefully but in some cases this type of wear is simply unavoidable in shipping. We can not be held accountable for how the Post Office handles your items. Please allow 10-14 days (usually) for order processing and shipping**
***GDPR NOTICE - BY PLACING AN ORDER IN THE RIPPLE MUSIC BIGCARTEL STORE, YOU AUTOMATICALLY ACCEPT BEING ADDED TO OUR NEWSLETTER MAILING LIST, WHERE WE REGULARLY WILL SEND OUT EMAILS DIRECTLY RELATED TO THE LABEL'S ACTIVITIES SUCH AS INFO ON PRE-ORDERS AND UPCOMING RELEASES. YOUR EMAIL ADDRESS IS STORED SECURELY BY US AND IS NOT EVER SHARED, SOLD, OR DISTRIBUTED TO THIRD PARTIES, NEITHER WILL IT BE USED FOR OTHER COMMERCIAL USE OR UNRELATED ADVERTISING. WITH EACH NEWSLETTER THERE IS AN OPT-OUT UNSUBSCRIBE OPTION THAT CAN BE USED AT ANY TIME.**