$

5.00
Screamfeeder - Pop Guilt 12" Vinyl LP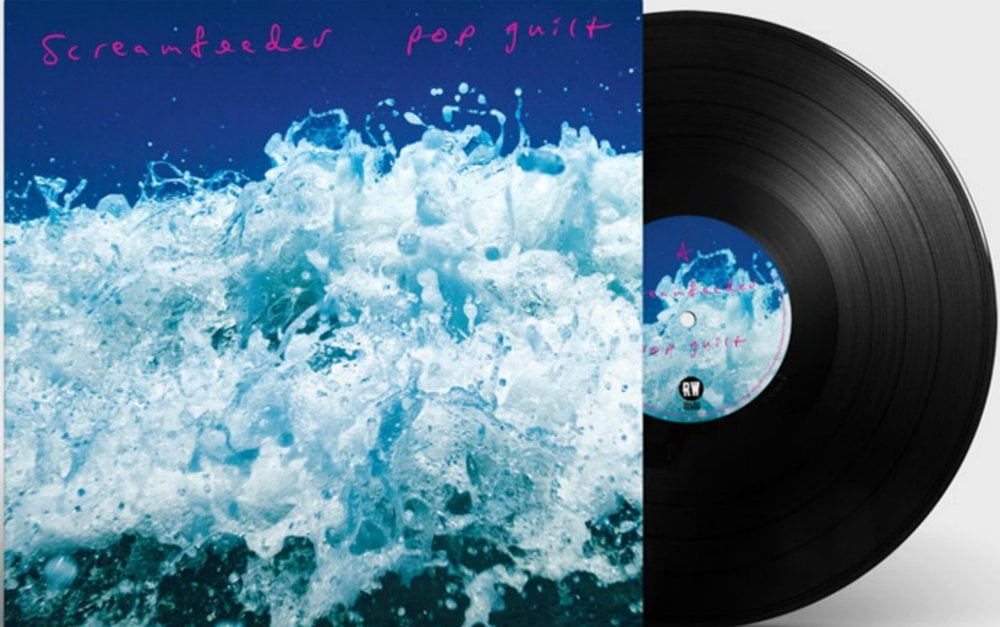 Brisbane indie heavyweights Screamfeeder are one of this country's most-loved bands, capturing hearts and ears with their blissfull psychedelic/garage/ pop-rock. Now they're back, better than ever, with new album Pop Guilt.
Recommended for all fans of Husker Du, The Pixies, The Replacements
The first singles 'Alone In The Crowd' and 'All Over It Again' gained airplay across Australia. What better reason than to come out of hibernation? Writing together again came easily to Tim Steward and Kellie Lloyd, who sat down together and put together the bulk of the album's songs. "It was like we'd never stopped.. we found ourselves falling into familiar patterns of melody and structure again so easily". Lyrically the album combines Kellie's abstract and poetic stream-of-consciousness with Tim's more literal – and literate – observations and personal purgings.
The new album was recorded in Brisbane but mixed mostly in America, the band choosing a dream-list of producers from their collection of indie-rock favourites old and new. Brad Wood (Veruca Salt, Placebo), Paul Kolderie (Dinosaur Jr, The Lemonheads, Radiohead), Dave Downham (Beach Slang) and Wayne Connolly (The Vines, Died Pretty) contributed mixes and their own signature styles to the songs.
Screamfeeder still believe in writing good songs, and performing them like their lives depend on it. Who's going to argue with that?
"…(their) ragged, infectious spirit evokes all kinds of glories: classic soul records, the early Who singles, the fire and fun of bands such as the Jam and the Replacements." (Courier Mail)
**Even though these records are pristine. please be aware we DO NOT issue refunds or replacements for minor cosmetic damage, such as corner dings, bends, split inserts, split covers, and so on. We pack our vinyl very securely and carefully but in some cases this type of wear is simply unavoidable in shipping. We can not be held accountable for how the Post Office handles your items. Please allow 10-14 days (usually) for order processing and shipping**
****GDPR NOTICE - BY PLACING AN ORDER IN THE RIPPLE MUSIC BIGCARTEL STORE, YOU AUTOMATICALLY ACCEPT BEING ADDED TO OUR NEWSLETTER MAILING LIST, WHERE WE REGULARLY WILL SEND OUT EMAILS DIRECTLY RELATED TO THE LABEL'S ACTIVITIES SUCH AS INFO ON PRE-ORDERS AND UPCOMING RELEASES. YOUR EMAIL ADDRESS IS STORED SECURELY BY US AND IS NOT EVER SHARED, SOLD, OR DISTRIBUTED TO THIRD PARTIES, NEITHER WILL IT BE USED FOR OTHER COMMERCIAL USE OR UNRELATED ADVERTISING. WITH EACH NEWSLETTER THERE IS AN OPT-OUT UNSUBSCRIBE OPTION THAT CAN BE USED AT ANY TIME.**