$

5.00
Salem's Bend - Supercluster Limited Digipak CD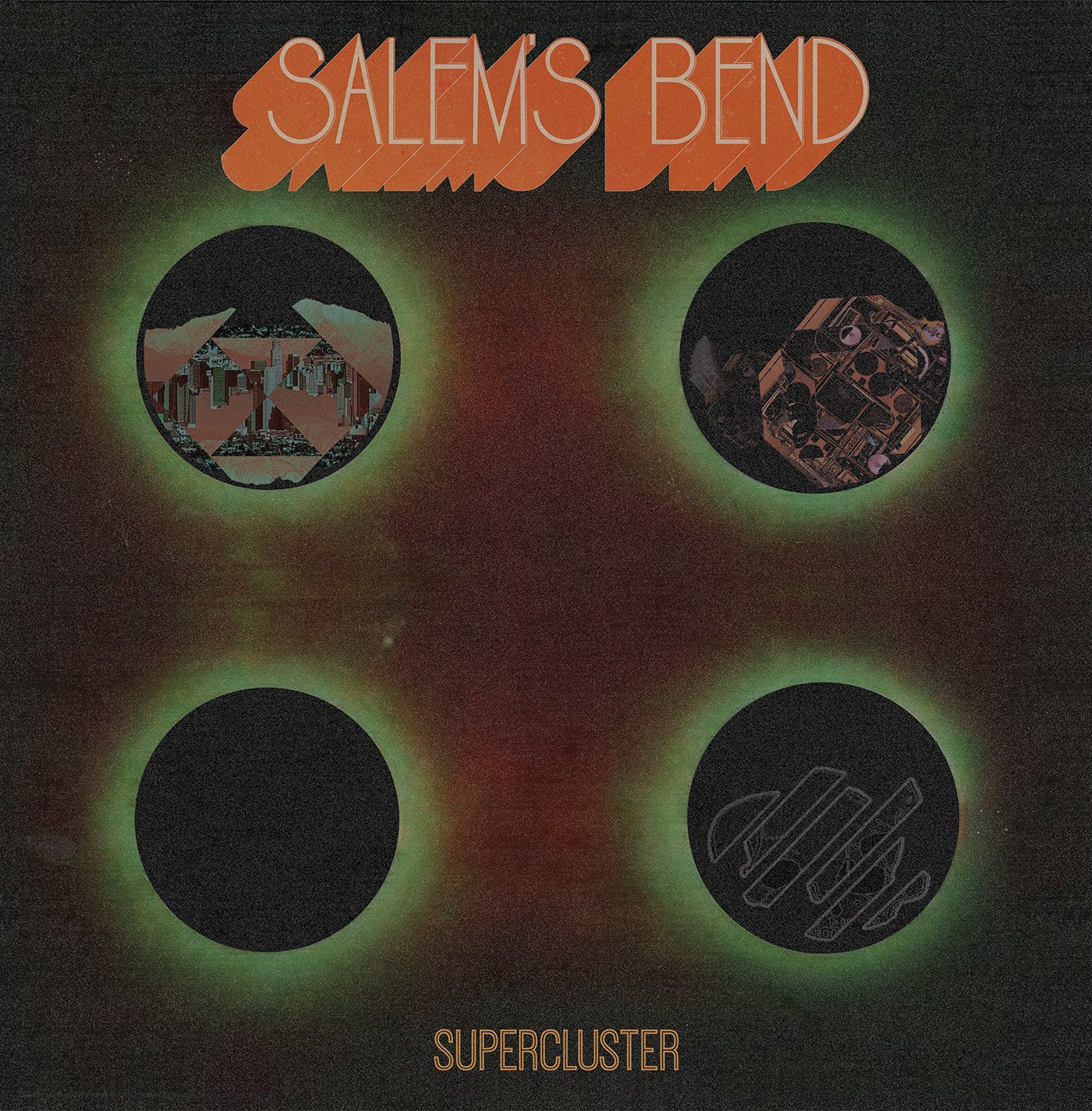 Release Date: May 24, 2019
Cutting their teeth in various outfits over the years, after idly deciding to crawl into a garage one day, three unassuming dudes emerged into sunlight as a mighty hard rock triumvirate skilled in the execution of maximum Sabbath, Priest and Zeppelin worship...

…for on this day, Salem's Bend was born.

Running an aural gamut of '70s-sounding classic rock with the influence of melodic heavy-hitters from the contemporary realms of desert, doom metal, psych and stoner rock, the band coalesced in the summer of 2014 with the intention of turning heavy riffs into the catchiest of tunes. With seven songs eventually making the cut on what would become their self-titled debut, the trio earnestly self-released their efforts via Bandcamp, and in doing so caught the ear of Ripple Music. Garnering some early praise one reviewer commented on just how well the band managed to, "Forge their own searing, raucous guitars; intense, deep bass; and athletic, punctuated stickwork around some of the most intelligently interesting melodies to float through the stonersphere in quite some time."

Salem's Bend subsequently signed with Ripple, who gave their debut a worldwide release on vinyl, CD and digital in 2016. Since then, they have been taking their hard-hitting live performance on the road, touring every few months around the Western US and Canada and playing festivals such as SXSW, More Beers in Hell, Vantopia, and many more.

This May, thanks to the good folk and fellow Californians at Ripple, Supercluster – Salem's Bend eagerly awaited follow-up to Salem's Bend – receives an official worldwide release on 24th May. Catch the band on tour across the USA and Europe in support of this masterful new slab of heaviness!
**Even though these records are pristine. please be aware we DO NOT issue refunds or replacements for minor cosmetic damage, such as corner dings, bends, split inserts, split covers, and so on. We pack our vinyl very securely and carefully but in some cases this type of wear is simply unavoidable in shipping. We can not be held accountable for how the Post Office handles your items. Please allow 10-14 days (usually) for order processing and shipping**
***GDPR NOTICE - BY PLACING AN ORDER IN THE RIPPLE MUSIC BIGCARTEL STORE, YOU AUTOMATICALLY ACCEPT BEING ADDED TO OUR NEWSLETTER MAILING LIST, WHERE WE REGULARLY WILL SEND OUT EMAILS DIRECTLY RELATED TO THE LABEL'S ACTIVITIES SUCH AS INFO ON PRE-ORDERS AND UPCOMING RELEASES. YOUR EMAIL ADDRESS IS STORED SECURELY BY US AND IS NOT EVER SHARED, SOLD, OR DISTRIBUTED TO THIRD PARTIES, NEITHER WILL IT BE USED FOR OTHER COMMERCIAL USE OR UNRELATED ADVERTISING. WITH EACH NEWSLETTER THERE IS AN OPT-OUT UNSUBSCRIBE OPTION THAT CAN BE USED AT ANY TIME.**