$

20.00
Roadsaw - Tinnitus the Night Worldwide Classic Black Vinyl LP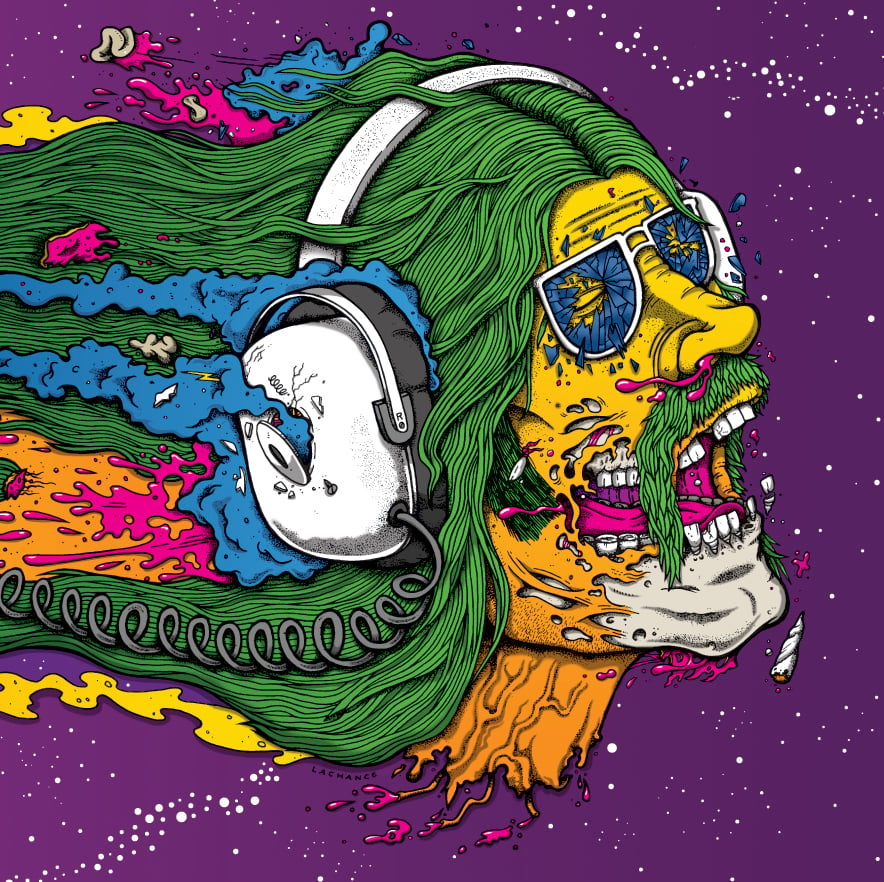 Release Date: June 7, 2019
It's been a long time coming but the wait is finally over. Boston legends Roadsaw return with their eighth full-length album, Tinnitus the Night, a record that's sure to please their faithful followers, while pulling in plenty of new ones along the way.
With a sound as searing and sleazy today as it was eighteen years ago, the heart and soul of the classic Roadsaw lineup remains intact with Ian Ross on guitar, Tim Catz on bass and Crain Riggs doubling up on vocal and drum duties. Once again the band holed up in familiar digs at Mad Oak Studios in Allston with Benny Grotto on production. Packed front to back with rippers, trippers, killers and thrillers, from opener 'Along for The Ride' through to the stoner opus 'Peel', and weighty epic of 'Midazolam', ROADSAW dig deep to deliver the goods.
With every tour and new record released, their fans and friends come back for more. On the road, they've shared stages big and small on both sides of the Atlantic with the likes of Orange Goblin, Fu Manchu, Queens of The Stone Age, Nebula, Karma To Burn, Black Label Society and many others. They've also been regular guests at CMJ and SXSW events and played every metal and stoner festival that would have them.
Tinnitus the Night by Roadsaw is officially released on 7th June 2019 via Ripple Music!
**Even though these records are pristine. please be aware we DO NOT issue refunds or replacements for minor cosmetic damage, such as corner dings, bends, split inserts, split covers, and so on. We pack our vinyl very securely and carefully but in some cases this type of wear is simply unavoidable in shipping. We can not be held accountable for how the Post Office handles your items. Please allow 10-14 days (usually) for order processing and shipping**
***GDPR NOTICE - BY PLACING AN ORDER IN THE RIPPLE MUSIC BIGCARTEL STORE, YOU AUTOMATICALLY ACCEPT BEING ADDED TO OUR NEWSLETTER MAILING LIST, WHERE WE REGULARLY WILL SEND OUT EMAILS DIRECTLY RELATED TO THE LABEL'S ACTIVITIES SUCH AS INFO ON PRE-ORDERS AND UPCOMING RELEASES. YOUR EMAIL ADDRESS IS STORED SECURELY BY US AND IS NOT EVER SHARED, SOLD, OR DISTRIBUTED TO THIRD PARTIES, NEITHER WILL IT BE USED FOR OTHER COMMERCIAL USE OR UNRELATED ADVERTISING. WITH EACH NEWSLETTER THERE IS AN OPT-OUT UNSUBSCRIBE OPTION THAT CAN BE USED AT ANY TIME.**