$

24.00
Righteous Fool Deluxe Vinyl Editions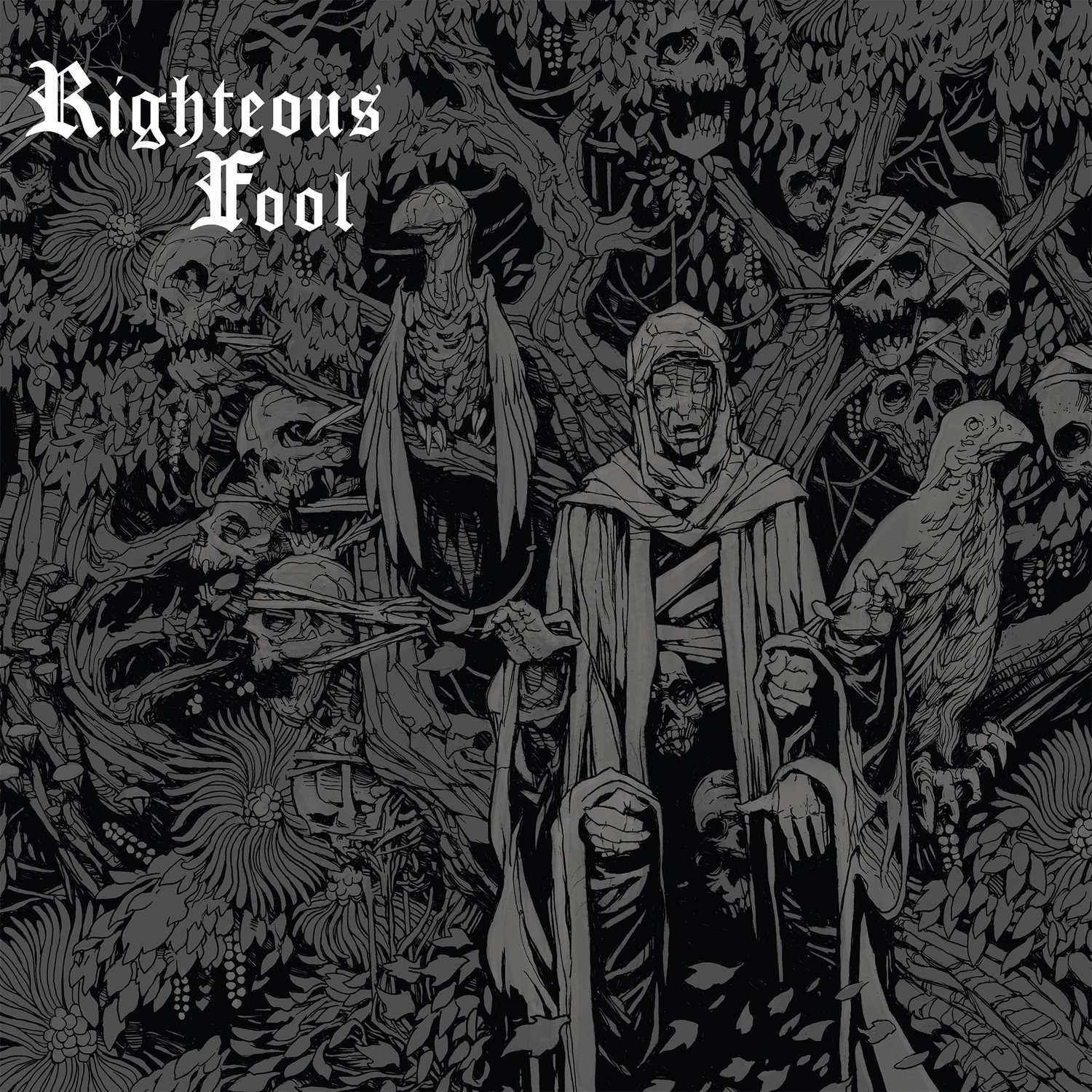 Release Date: July 1, 2022
Limited edition is 250 copies on clear and black smoke effect vinyl!
Vinyl estimated to ship in July 2022
Born in 2009 on the impulse of the late Reed Mullin (Corrosion Of Conformity) and guitarist Jason Browning, Raleigh-based rockers RIGHTEOUS FOOL came fully into being when the gang of two invited Mullin's long-time bandmate Mike Dean (also Corrosion Of Conformity) to play bass. North Carolina legends CoC were on hiatus, and bassist Mike Dean had fallen out of touch with co-founding drummer Mullin until, after nine years, Mullin pulled into Dean's driveway and asked if he wanted to start a new band.
RIGHTEOUS FOOL demoed and released the two-track 7-inch in 2010 via Southern Lord, and quickly hopped on support tours for Clutch, Weedeater and, later on, Corrosion Of Conformity. The eponymous "Righteous Fool" full-length was recorded at Dave Grohl's Studio 606 in California, during the same sessions that produced CoC's self-titled 2012 reunion LP, but was never released.
Now, in the wake of Reed Mullin passing in 2020, the remaining members decided to bring the album to light, showcasing a lava hot infusion of hard rock, heavy blues, stoner and punk, oozing soul, fury and fire from every note.
**Even though these records are pristine. please be aware we DO NOT issue refunds or replacements for minor cosmetic damage, such as corner dings, bends, split inserts, split covers, and so on. We pack our vinyl very securely and carefully but in some cases this type of wear is simply unavoidable in shipping. We can not be held accountable for how the Post Office handles your items. Please allow 10-14 days (usually) for order processing and shipping**
***GDPR NOTICE - BY PLACING AN ORDER IN THE RIPPLE MUSIC BIGCARTEL STORE, YOU AUTOMATICALLY ACCEPT BEING ADDED TO OUR NEWSLETTER MAILING LIST, WHERE WE REGULARLY WILL SEND OUT EMAILS DIRECTLY RELATED TO THE LABEL'S ACTIVITIES SUCH AS INFO ON PRE-ORDERS AND UPCOMING RELEASES. YOUR EMAIL ADDRESS IS STORED SECURELY BY US AND IS NOT EVER SHARED, SOLD, OR DISTRIBUTED TO THIRD PARTIES, NEITHER WILL IT BE USED FOR OTHER COMMERCIAL USE OR UNRELATED ADVERTISING. WITH EACH NEWSLETTER THERE IS AN OPT-OUT UNSUBSCRIBE OPTION THAT CAN BE USED AT ANY TIME.**