$

1.00
Hornss - Telepath CD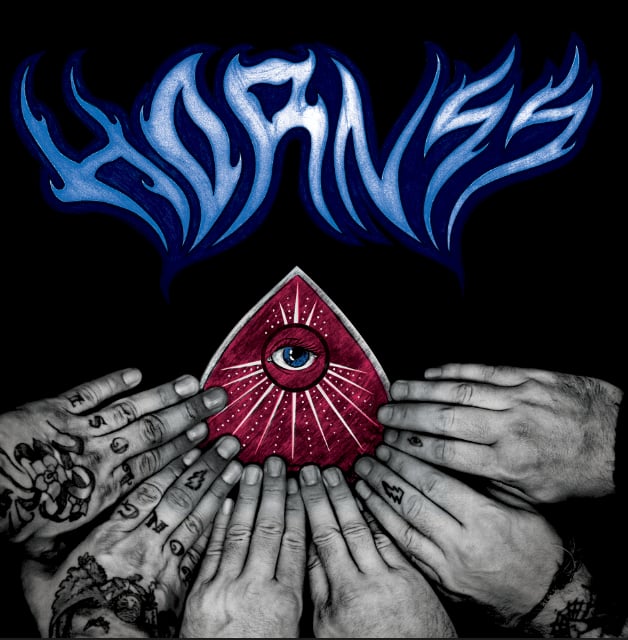 San Francisco heavy rock trio HORNSS have recorded their highly-anticipated second album. Titled Telepath, the band take things to a more psychedelic place, while building on their heavy, fuzzed out punk and doom influenced desert rock sound.
HORNSS have gained a worldwide reputation among the stoner rock and doom scene, taking the stage with fellow heavy hitters such as Ufomammut, YOB, Windhand, Bang, Black Cobra, Fatso Jetson, Lord Dying, Naam and Elder. They also co-headlined a successful 2014 European tour with Vancouver's Black Wizard.
Formed in 2010, the band includes Mike Moracha and Nick Nava, who originally got their start in the early Palm Desert music scene that spawned the desert rock movement, as part of the band Solarfeast (with Chris Cockrell, formerly of Kyuss) and Jack Saints, along with drummer Bil Bowman (formerly of Zodiac Killers, pioneering Bay Area black metal band blackQueen and Florida sludge heavyweights Scrog).
Telepath is the follow-up to the band's acclaimed debut album, No Blood, No Sympathy, released in 2013 on Riding Easy Records. Recorded by Tim Green (Saviours, Melvins, KARP, Comets on Fire, Hot Lunch), the guys recorded this one directly to analog tape at Green's Louder Studios in Grass Valley, CA.
"Hornss have quite a reputation within the Stoner/Hard Rock scene as they have paid their dues in supporting some legendary bands over the last few years. The band have outdone themselves on the album as they have written a strong collection of spellbinding tracks with enough power and magic to make you fall under their spell. Hornss have pulled no punches with their unique take on Desert Rock/Stoner Metal. At its heart, the album is built on classic based Desert/Stoner Metal riffs though Hornns have taken it down a dark and twisted route, which works wonders for their music." -- The Sludgelord
***Item usually ships 10-14 days after order. Item is shipped in professional mailers in excellent condition. We are not responsible for any damage that happens in transit once the item leaves our hands *****
****GDPR NOTICE - BY PLACING AN ORDER IN THE RIPPLE MUSIC BIGCARTEL STORE, YOU AUTOMATICALLY ACCEPT BEING ADDED TO OUR NEWSLETTER MAILING LIST, WHERE WE REGULARLY WILL SEND OUT EMAILS DIRECTLY RELATED TO THE LABEL'S ACTIVITIES SUCH AS INFO ON PRE-ORDERS AND UPCOMING RELEASES. YOUR EMAIL ADDRESS IS STORED SECURELY BY US AND IS NOT EVER SHARED, SOLD, OR DISTRIBUTED TO THIRD PARTIES, NEITHER WILL IT BE USED FOR OTHER COMMERCIAL USE OR UNRELATED ADVERTISING. WITH EACH NEWSLETTER THERE IS AN OPT-OUT UNSUBSCRIBE OPTION THAT CAN BE USED AT ANY TIME.**