$

24.00
Freedom Hawk - Sunlight Worldwide Edition LP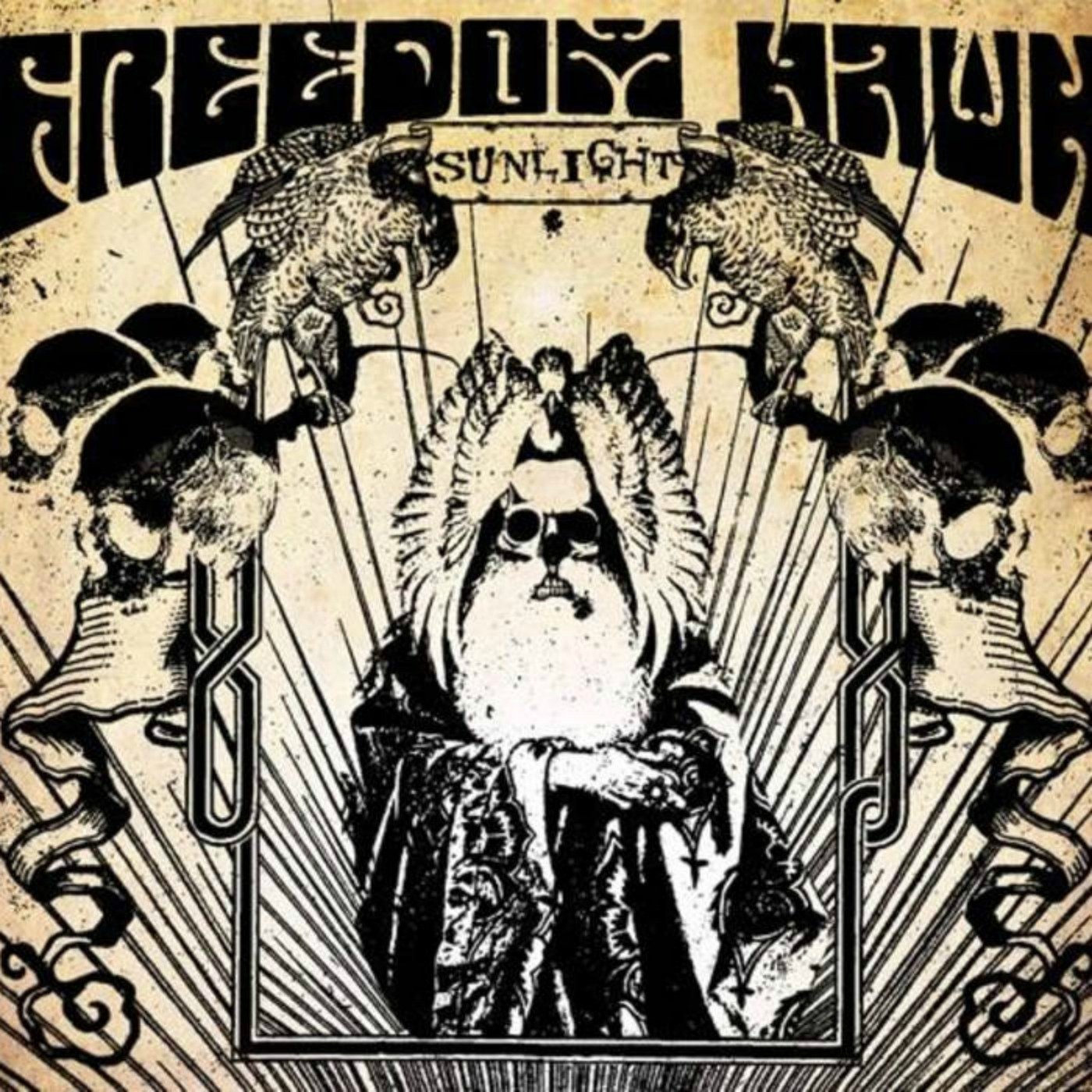 Pressed on classic black vinyl!
Finally available on vinyl and completely remastered by Chris Goosman, Freedom Hawk's long out-of-print debut gets the full, grand re-release via Ripple!
"If Freedom Hawk were in search of the lost Black Sabbath riff, they've struck gold. Their debut CD, 'Sunlight' is so chock full of lumbering Sabbath-powered riffs and Blue Cheer-pinched guitar licks that it will put cracks in your walls once you press play! Freedom Hawk rock loud and proud and come HIGHLY RECOMMENDED."
- The Atomic Chaser, THE DRP/All Access Magazine
"Born from similar timbre as Black Sabbath, Zeppelin and Fu Manchu, Freedom Hawk wedges in psychedelia with groove heavy rock and roll. The band knows how to shake ground and be thunderous but also when to ease back, to wallow in the groove, the funk, the palatial sweep of shapely and echoing guitar riffs.
Sunlight transcends the genre, offering more than simply metal for the masses or the skate, surf and stoner crowd. There's no further proof than 'Going Down', a sultry, sexy slow groove that boasts fuzzed out guitar, gentle beats and T.R. Morton's vocals seemingly coming from another dimension. The track is a complete surprise, buried beneath the entire swagger and power found on Sunlight. " -- Heavy Planet
Like sitting on the ocean floor looking up or floating down from sky, the band crafts a large, hefty canvas. Freedom Hawk paints with waves of sound, ethereal vocal atmosphere and an army of backbeats. Sunlight is an eclectic and heavy ride.
-Brian/Bootleg Magazine
"Sunlight" is the excellent full-length debut from Virginia hard rock outfit Freedom Hawk. This group is solid. Driven by powerful drum beats and excellently crafted guitar work, Freedom Hawk have composed nine exceptional hard rock tracks that dabble in metal and psychedelic and have a certain timeless quality to them. Attributing to this timelessness is the lead singer's vocal performance. His melodic high-pitched vocals are reminiscent of Ozzy Osbourne with traces of Robert Plant. The songs are a lot of fun, meant to be played loud, and will immediately have you either bobbing your head or using your lap as a drum kit. "Sunlight" is well-produced, clean and ready to boom out of a pair of speakers. The title track, "Sunlight," is a fun track with a great rocking arrangement that gets your head bobbing and features some great drum and guitar work. "Going Down" is a stripped down track with a slow drum beat and minimal guitar work that displays the fantastic vocal capabilities of the lead singer. "Sunlight" takes us back to a time where making hard rock wasn't about making a lot of noise but rather about making very good music. Freedom Hawk have crafted a gem, and fans of Black Sabbath, Led Zeppelin, and classic hard rock are going to want to pick this one up.-Chris & the RadioIndy.com Reviewer Team
**Even though these records are pristine. please be aware we DO NOT issue refunds or replacements for minor cosmetic damage, such as corner dings, bends, split inserts, split covers, and so on. We pack our vinyl very securely and carefully but in some cases this type of wear is simply unavoidable in shipping. We can not be held accountable for how the Post Office handles your items. Please allow 10-14 days (usually) for order processing and shipping**
***GDPR NOTICE - BY PLACING AN ORDER IN THE RIPPLE MUSIC BIGCARTEL STORE, YOU AUTOMATICALLY ACCEPT BEING ADDED TO OUR NEWSLETTER MAILING LIST, WHERE WE REGULARLY WILL SEND OUT EMAILS DIRECTLY RELATED TO THE LABEL'S ACTIVITIES SUCH AS INFO ON PRE-ORDERS AND UPCOMING RELEASES. YOUR EMAIL ADDRESS IS STORED SECURELY BY US AND IS NOT EVER SHARED, SOLD, OR DISTRIBUTED TO THIRD PARTIES, NEITHER WILL IT BE USED FOR OTHER COMMERCIAL USE OR UNRELATED ADVERTISING. WITH EACH NEWSLETTER THERE IS AN OPT-OUT UNSUBSCRIBE OPTION THAT CAN BE USED AT ANY TIME.**