$

3.00
Doomstress - Sleep Among the Dead CD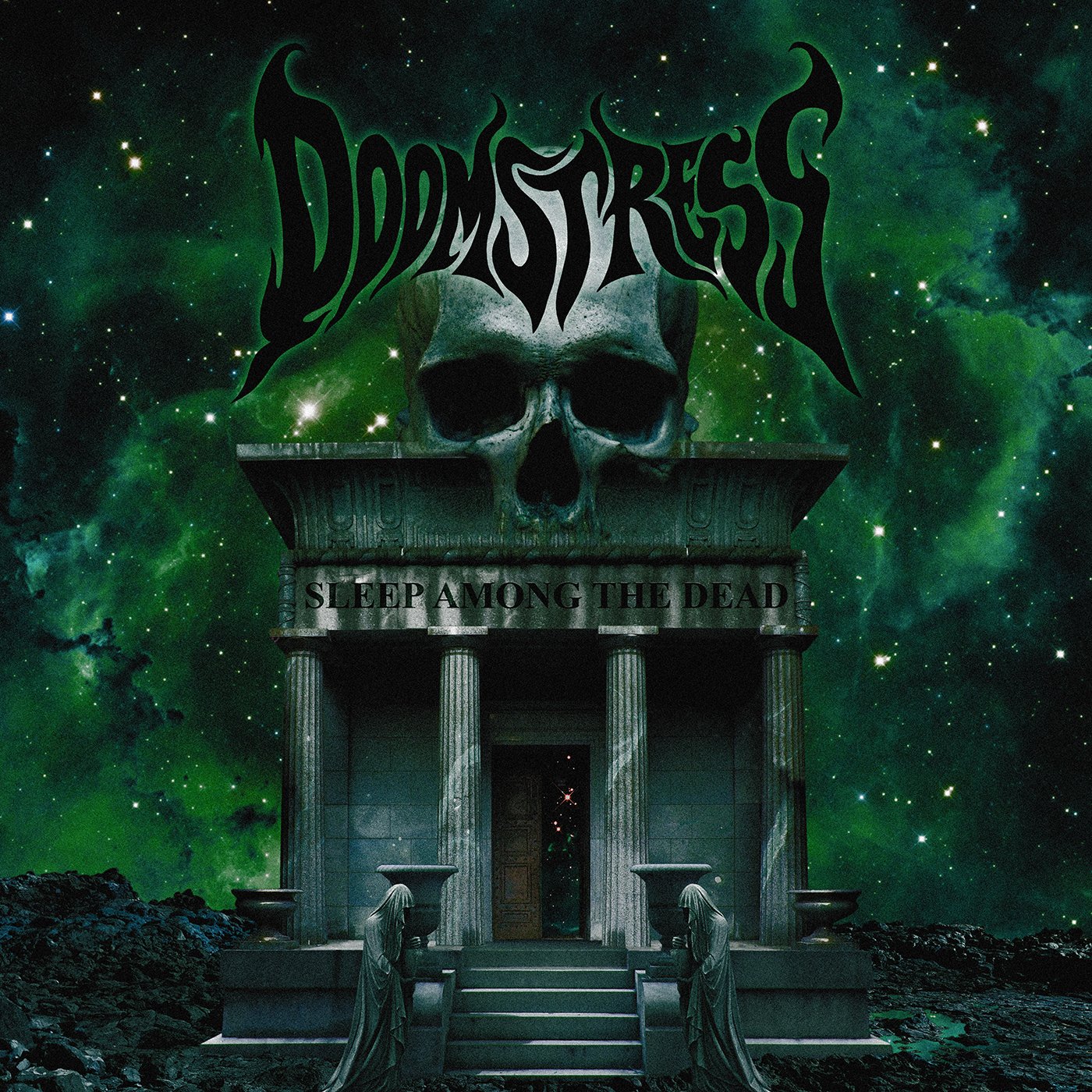 After releasing a 7″ in 2016 and a Split with Cleveland's Sparrowmilk the following year, the Texas-based embodiment of classic metal-infused proto-doom now releases their debut full-length album, "Sleep Among the Dead," on CD through Ripple Music in this, the New Year of Heavy MMXIX.
"Sleep Among the Dead" was recorded amid the band's hectic and tense live schedule in 2018, and you'll hear and feel that intensity and raw energy when you press play on this bad mother.
Musically and lyrically drawing from many wells of the dark side of life, personal experiences and the ever-present doom of real world events, this record is a true metal monster from start to finish!
Artwork for "Sleep Among the Dead" by the fantastic Goatess Doomwych.
Tracklist:
1. Bitter Plea
2. Burning Lotus
3. Dreaming Spider
4. Your God is Blind
5. Bones and Rust
6. Apathetic Existence
7. Sleep Among the Dead
Doomstress is:
Doomstress Alexis – Bass/Vocals
Brandon Johnson – Guitar
Matt Taylor – Guitar
Tomasz Scull – Drums
**Even though these records are pristine. please be aware we DO NOT issue refunds or replacements for minor cosmetic damage, such as corner dings, bends, split inserts, split covers, and so on. We pack our vinyl very securely and carefully but in some cases this type of wear is simply unavoidable in shipping. We can not be held accountable for how the Post Office handles your items. Please allow 10-14 days (usually) for order processing and shipping**
***GDPR NOTICE - BY PLACING AN ORDER IN THE RIPPLE MUSIC BIGCARTEL STORE, YOU AUTOMATICALLY ACCEPT BEING ADDED TO OUR NEWSLETTER MAILING LIST, WHERE WE REGULARLY WILL SEND OUT EMAILS DIRECTLY RELATED TO THE LABEL'S ACTIVITIES SUCH AS INFO ON PRE-ORDERS AND UPCOMING RELEASES. YOUR EMAIL ADDRESS IS STORED SECURELY BY US AND IS NOT EVER SHARED, SOLD, OR DISTRIBUTED TO THIRD PARTIES, NEITHER WILL IT BE USED FOR OTHER COMMERCIAL USE OR UNRELATED ADVERTISING. WITH EACH NEWSLETTER THERE IS AN OPT-OUT UNSUBSCRIBE OPTION THAT CAN BE USED AT ANY TIME.**