$

5.00
Dead Feathers - All is Lost Limited Edition Digipak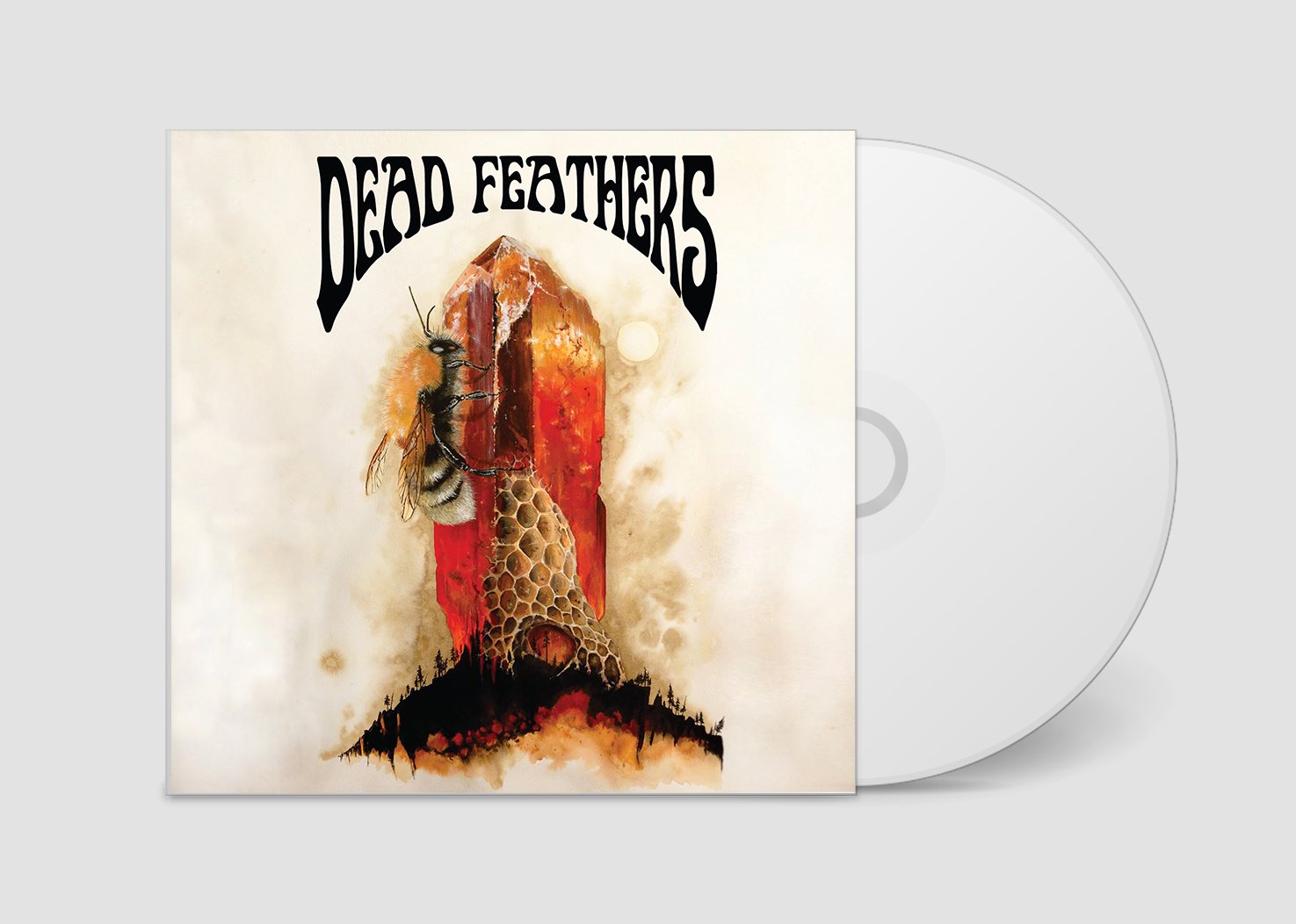 Release Date: August 23, 2019
Since day one, these psychedelic Chicagoans have proven themselves to be a young band with limitless potential and lasting appeal. Building on the success of their 2016 self-titled EP, Dead Feathers have continued to cultivate a growing fanbase across the world, largely through ambitious tours and guest support slots with the likes of Kikagaku Moyo, Radio Moscow and Monster Magnet.
Fronted by the extremely talented Marissa Allen, whose vocals summon the spirit of Inga Rumpf and Linda Hoyle, Dead Feathers are influenced by rock bands of the 60s and 70s and the modern underground psych of today.
Fusing a heavy, early 70s Fairports-via-Affinity vibe with a Dead Meadow and Black Mountain-esque appreciation for big riffs, their live shows are filled with a thunderous energy on stage that puts concert goers under their spell. Combining soulful and emotional songwriting with obscene levels of fuzz and reverb, overflowing bass lines and booming drums, Dead Feathers craft a mood with deft levels of artistry and showmanship.

Drop yourself in the incense smoke and reverberated grooves that is Dead Feathers with the release of All Is Lost.
**Even though these records are pristine. please be aware we DO NOT issue refunds or replacements for minor cosmetic damage, such as corner dings, bends, split inserts, split covers, and so on. We pack our vinyl very securely and carefully but in some cases this type of wear is simply unavoidable in shipping. We can not be held accountable for how the Post Office handles your items. Please allow 10-14 days (usually) for order processing and shipping**
***GDPR NOTICE - BY PLACING AN ORDER IN THE RIPPLE MUSIC BIGCARTEL STORE, YOU AUTOMATICALLY ACCEPT BEING ADDED TO OUR NEWSLETTER MAILING LIST, WHERE WE REGULARLY WILL SEND OUT EMAILS DIRECTLY RELATED TO THE LABEL'S ACTIVITIES SUCH AS INFO ON PRE-ORDERS AND UPCOMING RELEASES. YOUR EMAIL ADDRESS IS STORED SECURELY BY US AND IS NOT EVER SHARED, SOLD, OR DISTRIBUTED TO THIRD PARTIES, NEITHER WILL IT BE USED FOR OTHER COMMERCIAL USE OR UNRELATED ADVERTISING. WITH EACH NEWSLETTER THERE IS AN OPT-OUT UNSUBSCRIBE OPTION THAT CAN BE USED AT ANY TIME.**