$

23.00
Cortez - Sell the Future Deluxe Vinyl Editions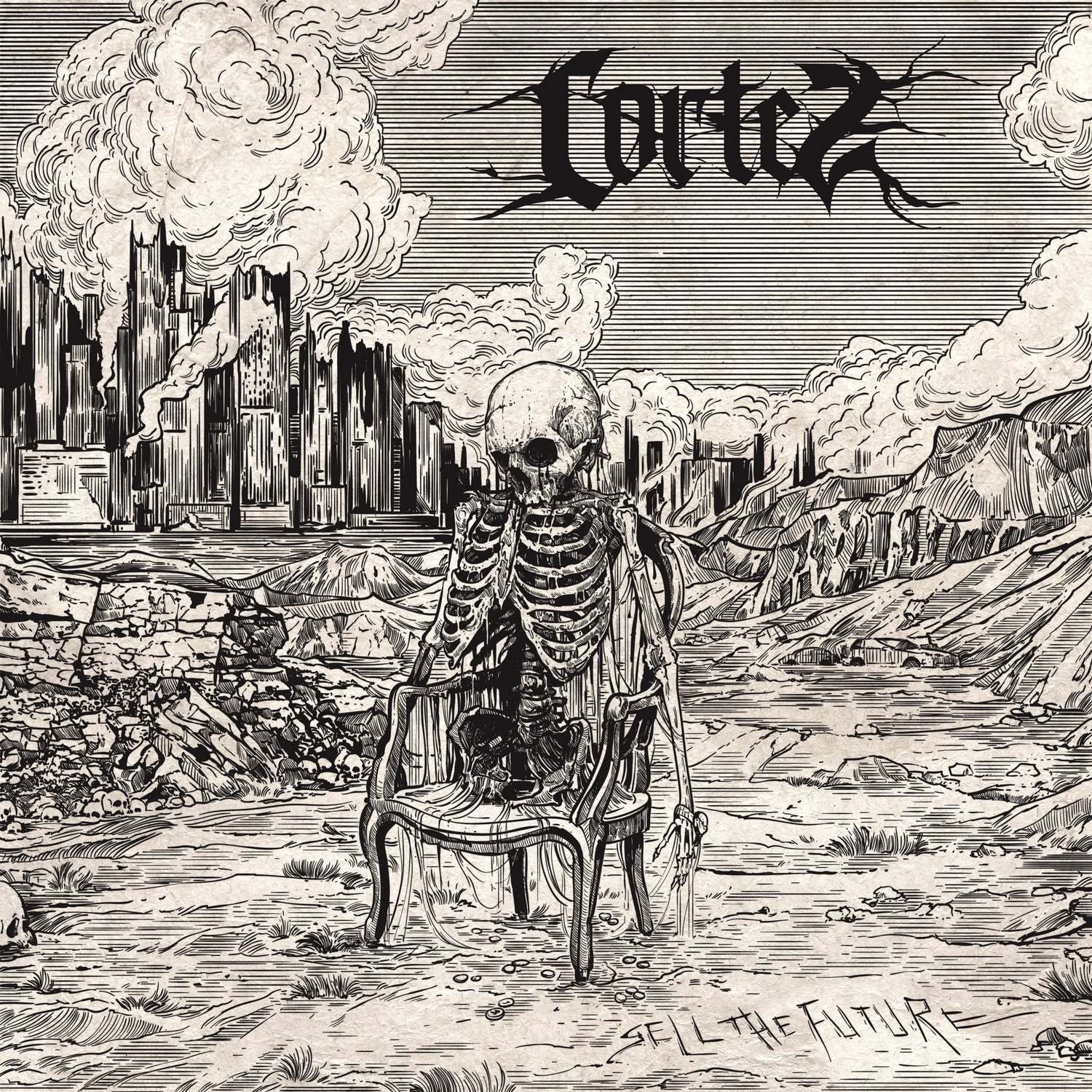 ********* PRE-ORDER *********
Release Date: October 23, 2020
- Rare Test Pressing LP
- Worldwide Edition Classic Black Vinyl LP
- Limited Edition Colored Vinyl LP
Colored vinyl edition is limited to 150 copies pressed on clear and black marbled vinyl!
Test pressings arrive in plain cardstock sleeves as received from the factory. These are not gimmick or fake test presses, but very limited original test pressings sent to test fidelity. These will never be repressed.
With the precision of heavy metal, the soul of classic rock, and the unbridled attitude of a band who care less about your expectations than they do about writing kick-ass, drive-fast, hugely-grooved tunes, Cortez arrive at their third album with a well-earned sense of freedom. It isn't about what style they play or the genre niche you want to fit them in -- Sell the Future is a record of and for turbulent times, with a passion and instrumental fury that comes through regardless of tempo and makes the songs all the more memorable.
**Even though these records are pristine. please be aware we DO NOT issue refunds or replacements for minor cosmetic damage, such as corner dings, bends, split inserts, split covers, and so on. We pack our vinyl very securely and carefully but in some cases this type of wear is simply unavoidable in shipping. We can not be held accountable for how the Post Office handles your items. Please allow 10-14 days (usually) for order processing and shipping**
***GDPR NOTICE - BY PLACING AN ORDER IN THE RIPPLE MUSIC BIGCARTEL STORE, YOU AUTOMATICALLY ACCEPT BEING ADDED TO OUR NEWSLETTER MAILING LIST, WHERE WE REGULARLY WILL SEND OUT EMAILS DIRECTLY RELATED TO THE LABEL'S ACTIVITIES SUCH AS INFO ON PRE-ORDERS AND UPCOMING RELEASES. YOUR EMAIL ADDRESS IS STORED SECURELY BY US AND IS NOT EVER SHARED, SOLD, OR DISTRIBUTED TO THIRD PARTIES, NEITHER WILL IT BE USED FOR OTHER COMMERCIAL USE OR UNRELATED ADVERTISING. WITH EACH NEWSLETTER THERE IS AN OPT-OUT UNSUBSCRIBE OPTION THAT CAN BE USED AT ANY TIME.**