$

31.99
Burn on the Bayou - A Heavy Underground Tribute to Credence Clearwater Revival - Triple Vinyl LP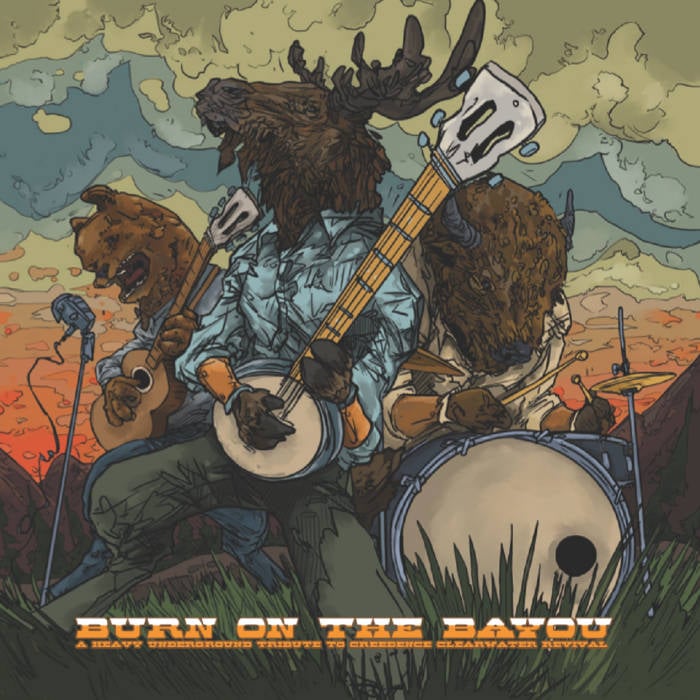 *****PREORDER - RELEASE DATE 12/8/23*****
On Triple LP format with amazing gatefold art!
Ripple Music announces a December release for their Creedence Clearwater Revival tribute album "Burn on the Bayou", featuring 32 bands of the Californian heavy label's roster. Listen to the first single with a rocking rendition of "Fortunate Son" by US stoner metallers Bone Church now!
Set for a December 3rd release, "Burn on the Bayou: A Heavy Underground Tribute to Creedence Clearwater Revival" will be released in 3xLP format for a total of 29 songs and 3 bonus tracks. The album features covers by Ripple Music bands JPT Scare Band, War Cloud, KIND, Great Electric Quest, High Priestess, Kabbalah, Stonebirds, Thunder Horse, Void Vator, Cities of Mars, Kyle Shutt (The Sword) and many more.
About the compilation, Ripple Music label founder Todd Severin says: "I chose Creedence Clearwater Revival for our first compilation because I wanted to do something different. I didn't want to do Sabbath, Lizzy or such because bands have such reverence for them that they would turn in their best take on Sabbath or Lizzy. I wanted a band with amazing songs, that the bands could make their own, and boy did they. Plus Creedence Clearwater Revival is rooted in the sludge of the swamp, an aesthetic that plays well to stoner/doom bands. And to really bring out the swamp in the songs, the whole project was mastered by Kent Stump of the legendary swamp rockers Wo Fat."
**Even though these records are pristine. please be aware we DO NOT issue refunds or replacements for minor cosmetic damage, such as corner dings, bends, split inserts, split covers, and so on. We pack our vinyl very securely and carefully but in some cases this type of wear is simply unavoidable in shipping. We can not be held accountable for how the Post Office handles your items. Please allow 10-14 days (usually) for order processing and shipping**
***GDPR NOTICE - BY PLACING AN ORDER IN THE RIPPLE MUSIC BIGCARTEL STORE, YOU AUTOMATICALLY ACCEPT BEING ADDED TO OUR NEWSLETTER MAILING LIST, WHERE WE REGULARLY WILL SEND OUT EMAILS DIRECTLY RELATED TO THE LABEL'S ACTIVITIES SUCH AS INFO ON PRE-ORDERS AND UPCOMING RELEASES. YOUR EMAIL ADDRESS IS STORED SECURELY BY US AND IS NOT EVER SHARED, SOLD, OR DISTRIBUTED TO THIRD PARTIES, NEITHER WILL IT BE USED FOR OTHER COMMERCIAL USE OR UNRELATED ADVERTISING. WITH EACH NEWSLETTER THERE IS AN OPT-OUT UNSUBSCRIBE OPTION THAT CAN BE USED AT ANY TIME.**