$

22.00
Black Space Riders - We Have Been Here Before Limited Vinyl Double LP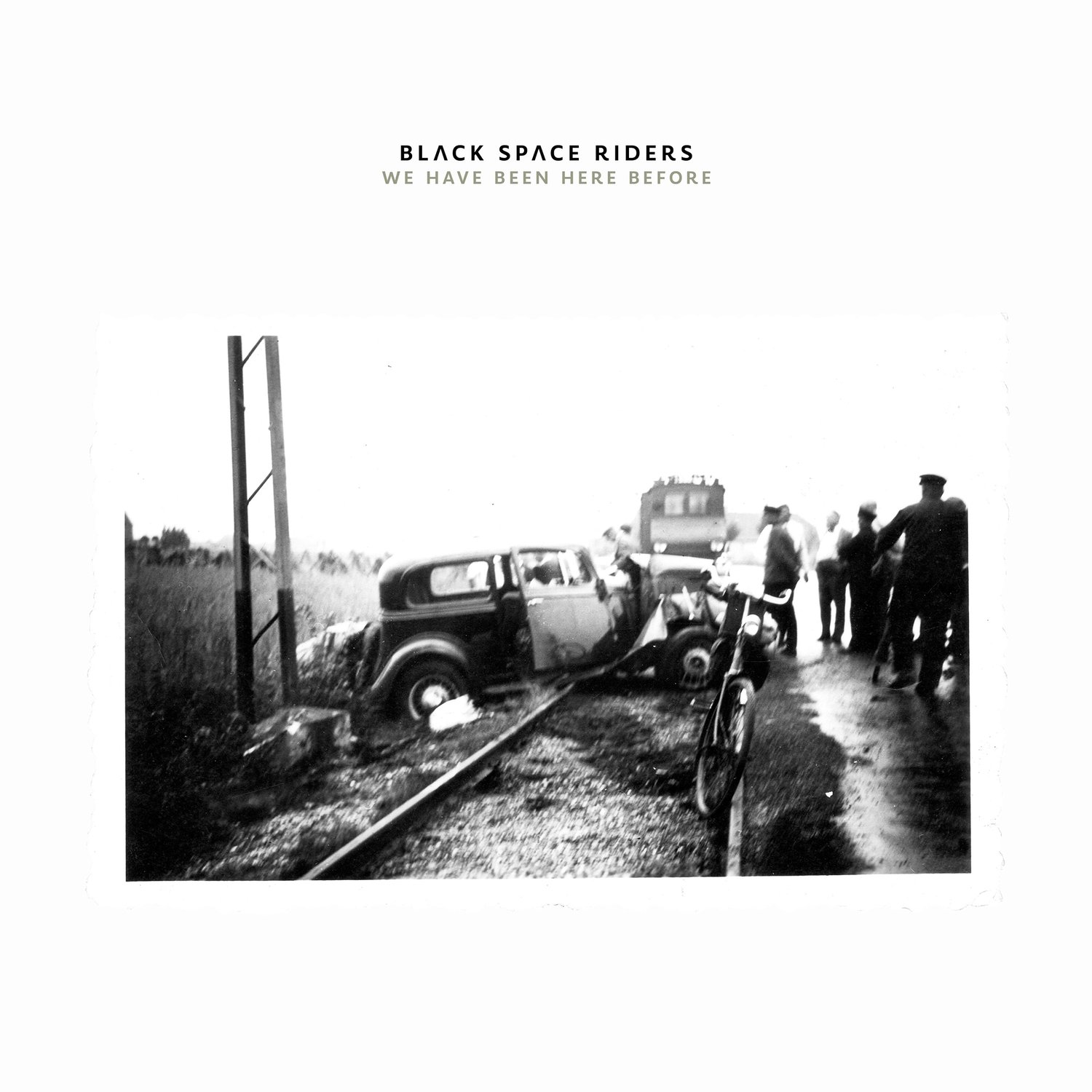 Double LP pressed on 180gram black vinyl
The 7th album from BLACK SPACE RIDERS is finally here. Since the last release, four years have passed, almost an astronomical amount of time in which a lot has happened in this world... A time that this band has used to develop even further, to present themselves with more maturity and diversity of sound.
Discover a rousing musical journey through space and time across 15 tracks and over 84 minutes - the perfect soundtrack for your own personal movie. From concise to exuberant, melancholic to massive, this album is filled with a great love of melodies, atmosphere, groove and arrangements; sometimes quiet and dreamy, others progressively intricate and flowing into powerful riffing.
Often it seems as if everything is running in phases, in recurring, slowly meandering cycles on different levels - personal, social, cosmic. The album revolves thematically and lyrically around this basic idea, always following the music.
**Even though these records are pristine. please be aware we DO NOT issue refunds or replacements for minor cosmetic damage, such as corner dings, bends, split inserts, split covers, and so on. We pack our vinyl very securely and carefully but in some cases this type of wear is simply unavoidable in shipping. We can not be held accountable for how the Post Office handles your items. Please allow 10-14 days (usually) for order processing and shipping**
***GDPR NOTICE - BY PLACING AN ORDER IN THE RIPPLE MUSIC BIGCARTEL STORE, YOU AUTOMATICALLY ACCEPT BEING ADDED TO OUR NEWSLETTER MAILING LIST, WHERE WE REGULARLY WILL SEND OUT EMAILS DIRECTLY RELATED TO THE LABEL'S ACTIVITIES SUCH AS INFO ON PRE-ORDERS AND UPCOMING RELEASES. YOUR EMAIL ADDRESS IS STORED SECURELY BY US AND IS NOT EVER SHARED, SOLD, OR DISTRIBUTED TO THIRD PARTIES, NEITHER WILL IT BE USED FOR OTHER COMMERCIAL USE OR UNRELATED ADVERTISING. WITH EACH NEWSLETTER THERE IS AN OPT-OUT UNSUBSCRIBE OPTION THAT CAN BE USED AT ANY TIME.**