$

10.00
Black Cowgirl Limited Edition CD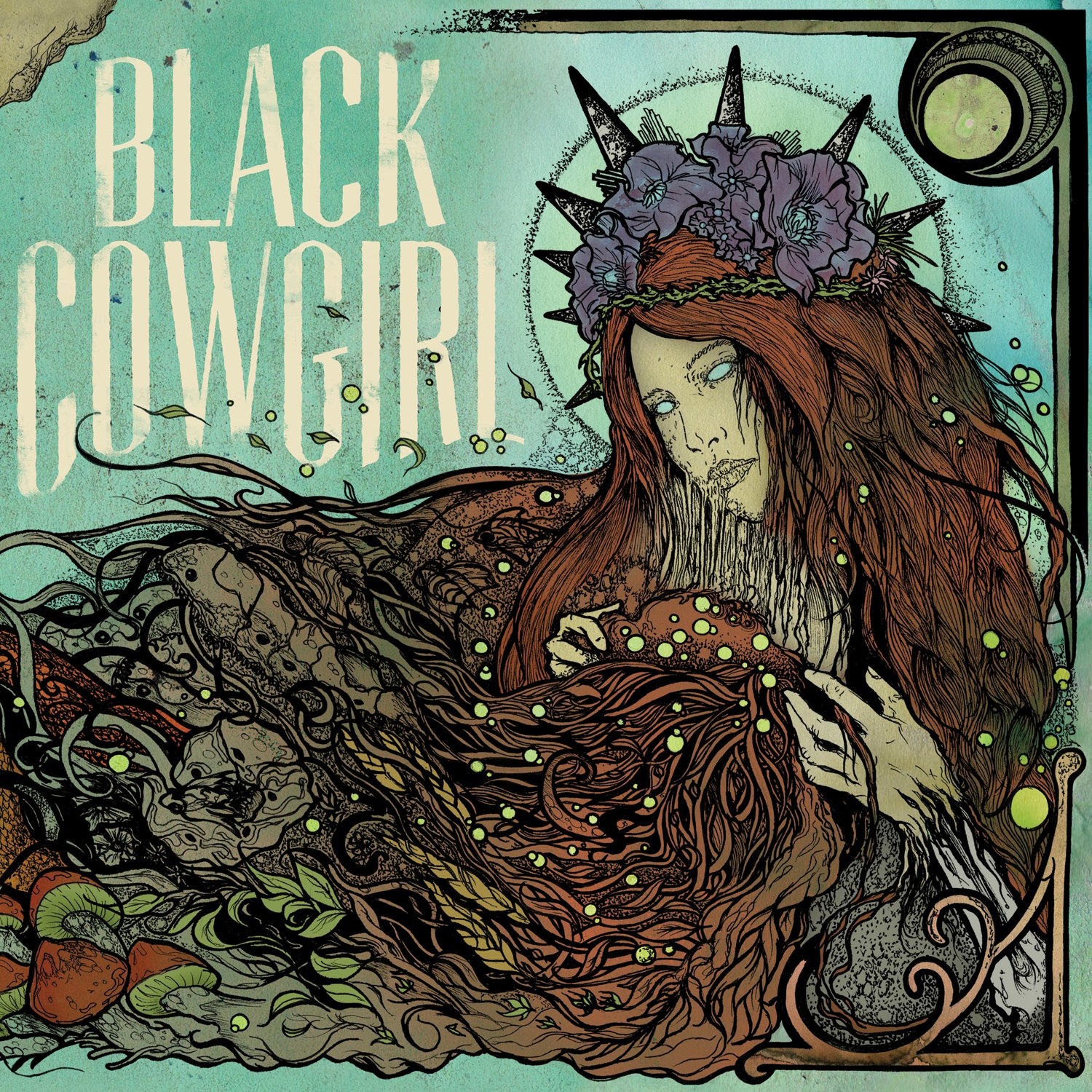 Originally conceived as a one man instrumental project in 2006 by guitarist/vocalist Ben McGuire (Electric Horsemen/End Of Age) Black Cowgirl evolved into a full band by 2008 featuring drummer Mark Hanna (End Of Age), guitarist Nathan Rosenzweig (Space Caravan) and bassist Chris Casse (Electric Horsemen). Though the band played shows constantly over the next few years, toured and were consistently writing they only managed to record one full length before disbanding in 2015.
The first half of the band's self-titled debut and sole full-length album was self recorded by the band at Jess Margera's (CKY/Company Band) home studio. The second half was recorded over the course of three days at The Dome in Royersford Pennsylvania with Rich Gavalis.
The band took inspiration for their name from Yul Brynner's character in the 1973 adaptation of Westworld and morphed the killer android into a female and Black Cowgirl was born.
The band shared stages with CKY, The Company Band, Graveyard, Eyehategod, Radio Moscow, Karma To Burn, Saint Vitus and many, many more before disbanding in 2015.
**Even though our products are shipped in pristine condition, please be aware we DO NOT issue refunds or replacements for minor cosmetic damage. We pack everything very securely and carefully but in some cases a bit of wear is simply unavoidable in shipping. We can not be held accountable for how the Post Office handles your items. Please allow 10-14 days (usually) for order processing and shipping**
***GDPR NOTICE - BY PLACING AN ORDER IN THE RIPPLE MUSIC BIGCARTEL STORE, YOU AUTOMATICALLY ACCEPT BEING ADDED TO OUR NEWSLETTER MAILING LIST, WHERE WE REGULARLY WILL SEND OUT EMAILS DIRECTLY RELATED TO THE LABEL'S ACTIVITIES SUCH AS INFO ON PRE-ORDERS AND UPCOMING RELEASES. YOUR EMAIL ADDRESS IS STORED SECURELY BY US AND IS NOT EVER SHARED, SOLD, OR DISTRIBUTED TO THIRD PARTIES, NEITHER WILL IT BE USED FOR OTHER COMMERCIAL USE OR UNRELATED ADVERTISING. WITH EACH NEWSLETTER THERE IS AN OPT-OUT UNSUBSCRIBE OPTION THAT CAN BE USED AT ANY TIME.**