$

25.00
Tarlung - Architect - transparent vinyl LP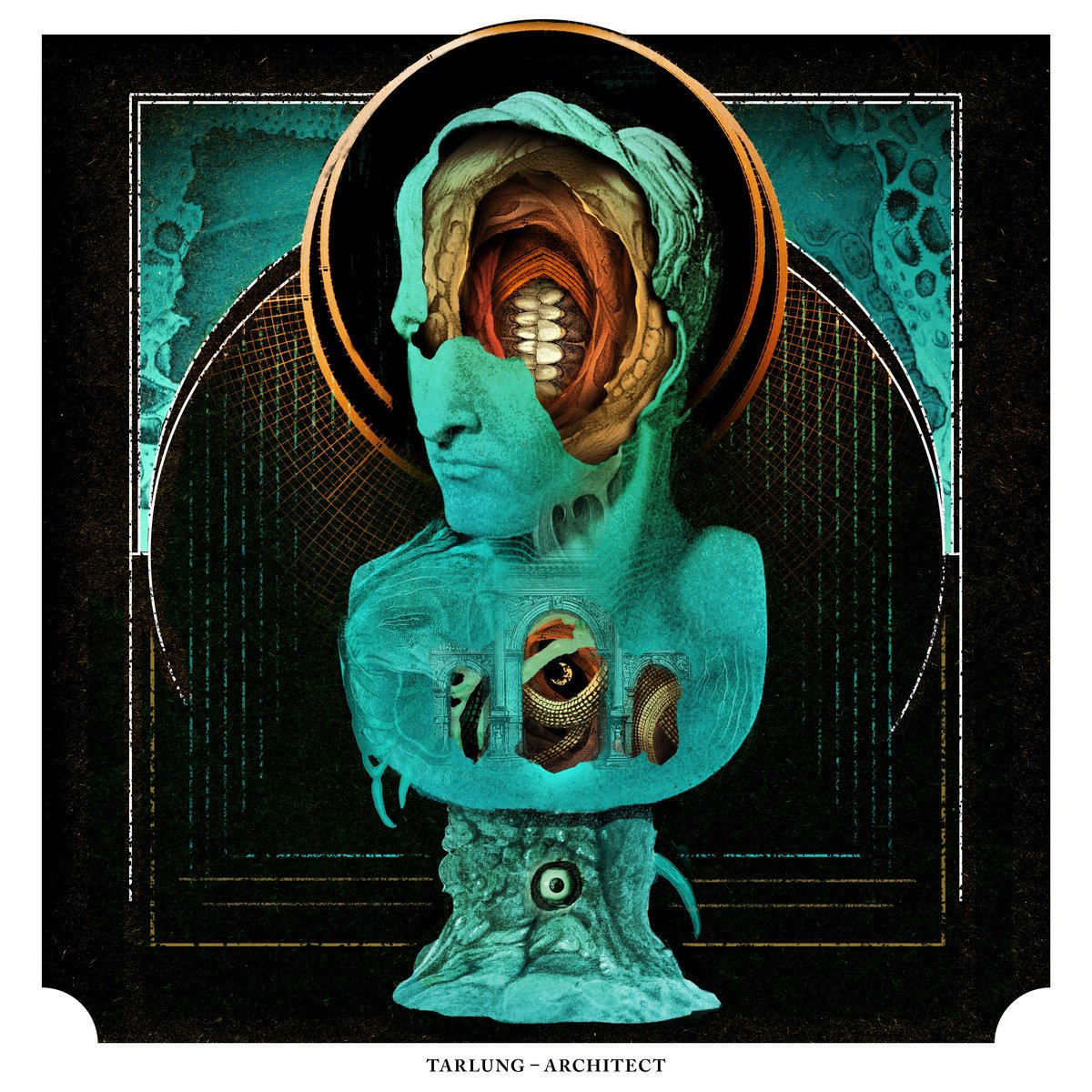 On transparent vinyl
The third TARLUNG album explores the dualism of man as builder and destroyer of worlds.
Facing the existential void we all become the Architect of our misfortune. But from all our failures we still might rise.
------------------
------------------
After collaborating with three different labels on the last two releases TARLUNG go for a 100% DIY approach on the third album "Architect".
"Architect" was recorded within a 5 day session at the DDP studios (Braunau, Austria), once again by sound engineer Lukas Haidinger. This time the intention was to get a more refined and richer sounding record while still retaining the raw power TARLUNG is known for.
Throughout the whole writing process, a bigger emphasis was put on the arrangement of the songs. While still remaining decisively sludgy, TARLUNG's focus is on melody and diversity: There's more lead parts, but also more noise. More driving Stoner Rock, but also more bleak skeletal Hardcore. More upbeat elements, but also more despair and darkness.
"Architect" is a meditation on rise and fall, grandiosity and misery. It is about exploring the boundaries of Sludge – while staying 100% true to the low-end growl vocal style, and the dedication to absolute heaviness.
---------
credits
released June 11, 2021
------------------
Reviews:
-Doomed & Stoned: "TarLung join the league of greats."
doomedandstoned.com/post/653589534879121408/tarlung
-Doom Charts - June 2021: "it's a dark and uncomprising trip worth diving into "
doomcharts.com/2021/07/02/doom-charts-june-2021/
-Wonderbox Metal: "A recommended listen."
wonderboxmetal.com/2021/06/10/tarlung-architect-review/
-Demonic Nights: "TarLung haben die nächste Sludge-Stufe erklommen."
www.demonic-nights.at/2021/06/tarlung-architect/
-Head Banger Reviews: "truly remarkable right from the get-go"
headbangerreviews.wordpress.com/2021/06/11/tarlung-architect/
-Outlaws Of The Sun: "Excellent and Highly Recommended."
outlawsofthesun.blogspot.com/2021/06/tarlung-architect-album-review.html
-Desert Psychlist: "a platter of metallic groove so heavy it would take a forklift to get it to a table"
stonerking1.blogspot.com/2021/06/tarlung-architect.html
-The Obelisk: "the closing title-track slow-moshes my brain into goo."
theobelisk.net/obelisk/2021/07/08/quarterly-review-summer-2021-day-4/
"get pummeled by killer riffs"
theobelisk.net/obelisk/2021/09/10/tarlung-horses-of-plague-vid-premiere/
-Rotation11: "We are witnessing TarLung becoming a major player in the sludge/doom world."
www.rotation11.com/post/tarlung-architect
-Stormbringer: "dunkel, dreckig und dabei äußerst effektvoll"
www.stormbringer.at//storys/901/page2/underground-von-unten-oesterreichische-musik-gehoert-gehoert-vol-57.html
-Rock`n`Force: "Une prestation et une performance assommantes et solides."
rocknforce.com/going-faster-kato-tarlung/
-Wings Of Death: "Dit is een serieus goed voorbeeld waarom ik zo van heavy muziek hou!"
www.wingsofdeath.net/79757-TarLung-Architect
------------------
All songs written and performed by TARLUNG,
TARLUNG is:
Philipp "Five" Seiler - Guitars and Vocals
Marian Waibl - Drums
Rotten - Guitars
recorded, mixed and mastered by Lukas Haidinger at DeepDeepPressure Studio
supported by SKE
www.ske-fonds.at